Paleolimnological reconstructions for Lake Arakhley (Central Transbaikalia, Russia) inferred from high-resolution reflection seismic data
Keywords:
high-resolution seismic data, Ivan-Arakhley lake system, Transbaikalia, LGM, Holocene
Abstract
High-resolution seismic data (65 km profiles) have been used to study the sedimentary infill of Ivan-Arakhley lake system (Lakes Arakhley, Ivan and Shakshinskoe). It found that full limnological cycle bears only sediment cover of Lake Arakhley. Total sediment infill of Lake Arakhley is 6-7 m, and it was be divided into three sequences. The uppermost ~2.5 m of sediment cover was presented by a normal lacustrine filling. Lacustrine sediments began to form ca. 21 cal. ka BP. The lake was almost dried during the regression occurred between ca. 3 and 2.6 cal. ka BP.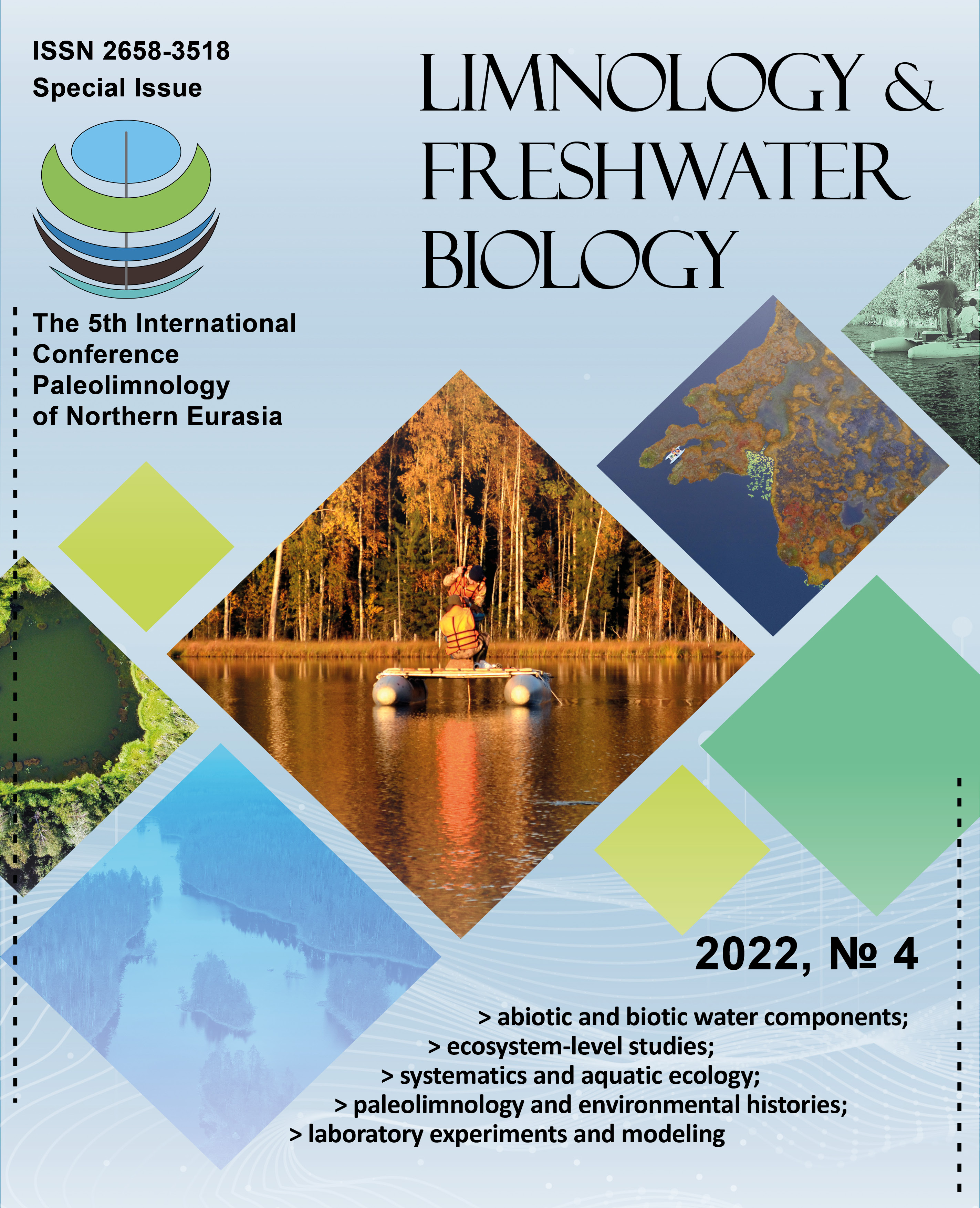 Downloads
License

This work is distributed under the Creative Commons Attribution-NonCommercial 4.0 International License.