Gran-size and chironomid analyses of the upper sediment core of Lake Usvyatskoye (Pskov region, Russia)
Keywords:
paleolimnology, lake bottom sediments, grain-size analysis, chironomid analysis, The trade route from the Varangians to the Greeks, Lake Usvyatskoye, North-Western Russia
Abstract
Grain size and chironomid analyses of the upper core of the Usvyatskoye Lake (Pskov area) were carried out. The estimated age of the core covers the last 2000 years. Preliminary results of grainsize analysis identified four facies in the studied core. Analysis of chironomid taxonomic composition showed a change in dominant taxa, that is correlated with changes in grain size.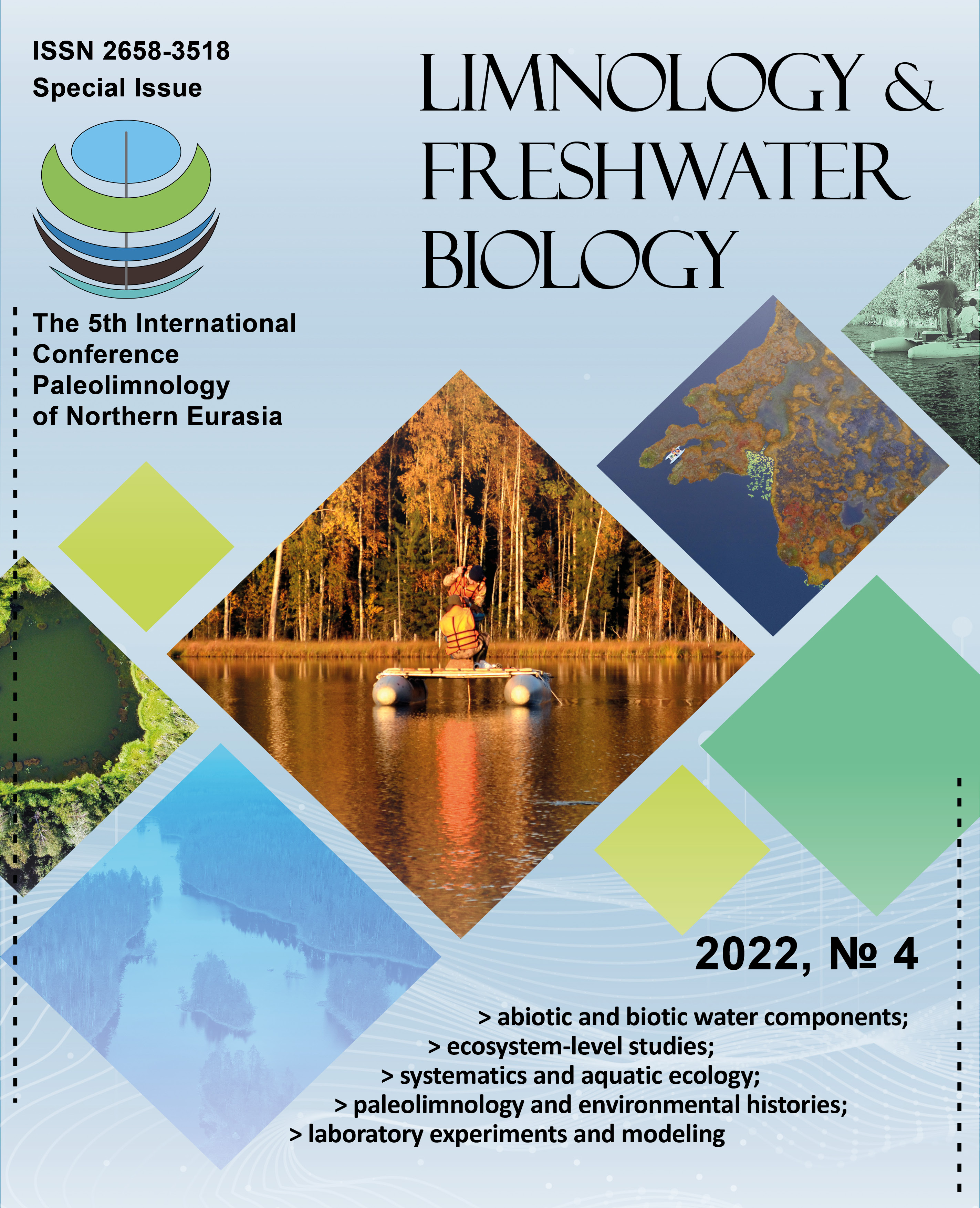 Downloads
License

This work is distributed under the Creative Commons Attribution-NonCommercial 4.0 International License.