Sediments of Lake Malye Chany as a Late Holocene paleoecological archive in the south of West Siberia (Russia)
Keywords:
Lake Malye Chany, south of West Siberia, multiproxy study, reconstructions
Abstract
The paper presents the first results of multiproxy study of the sediment core from Lake
Malye Chany. This lake is a part of the biggest drainless lake in Russian Lake Chany. The Kargat and Chulym Rivers flow into Malye Chany. The lake locates in the forest-steppe near the southern border of taiga zone which makes it a promising object for reconstructions of the vegetation shifts and other ecological changes of the past periods. The sediment core was investigated by sedimentological, pollen, chironomid, diatom, ostracod analyses. Based on pollen and chironomid data were maid quantitative reconstructins of climate, vegetation cover and biodiversity. According to radiocarbon dates the upper 200 cm of the core covers the last ca. 3900 years. It was established that reconstructed time boundaries of climate, vegetation and ecological changes coincide according to various reconstruction approaches. At the beginning of its existence, Lake Malye Chany was a shallow saline lake with warm water; only after 2.4 thousand years BP the water level rose and the lake became fresh and the water colder. Then the water level and salinity changed, and only 1 thousand years BP the lake became deep again. The last 200 years recorded a slight warming of the water. Landscapes developed from very dry steppe to modern forest-steppe, about 2 thousand years ago there was a short-term cooling and spread of taiga elements. Last 200-300 years, there has been a steppification.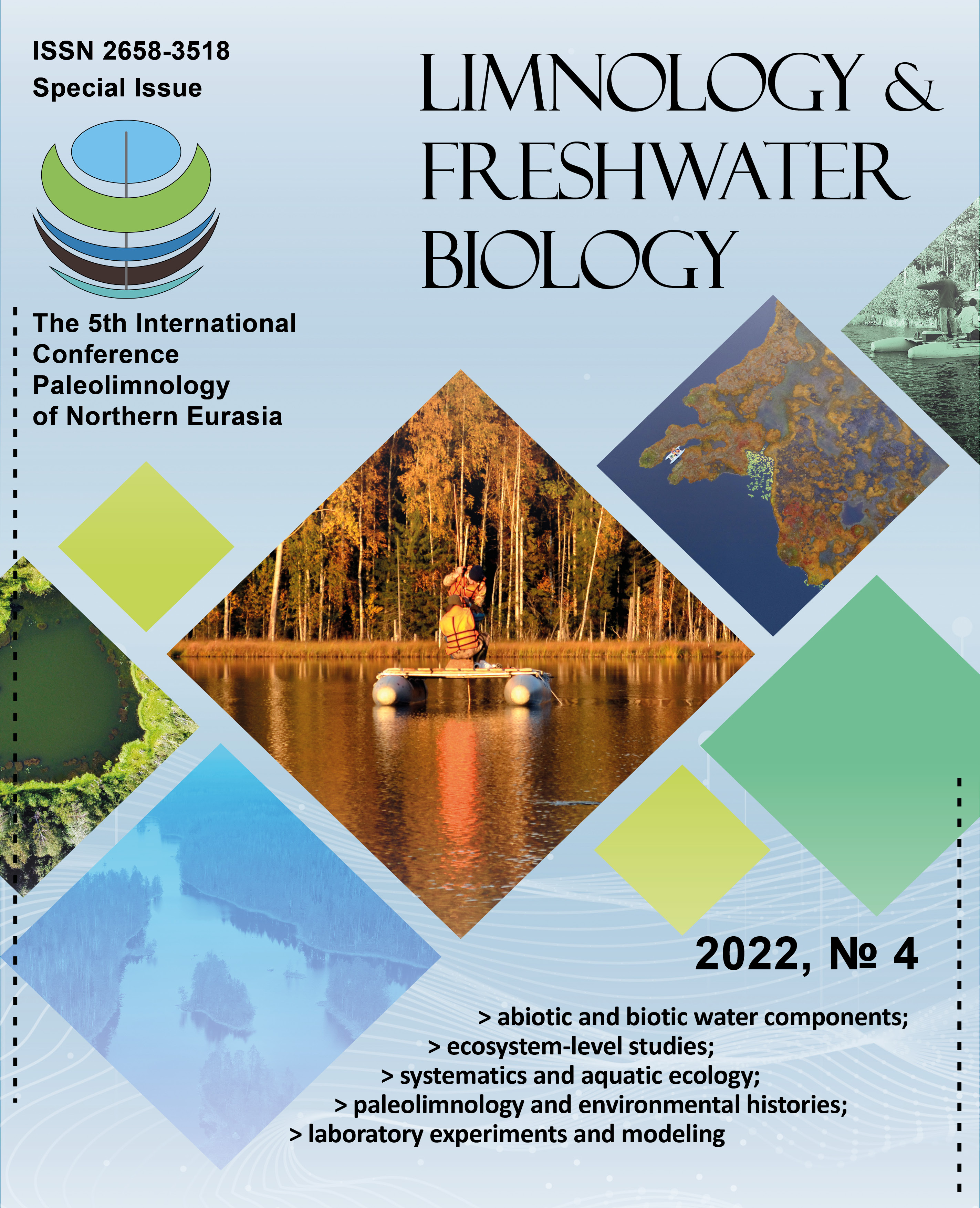 Downloads
License

This work is distributed under the Creative Commons Attribution-NonCommercial 4.0 International License.