Environment of bottom sediments formation from the Lake Dedovo in the Voronya River valley (Kola Peninsula), according to diatom analysis (preliminary data)
Keywords:
diatoms, bottom lake sediments, Voronya River valley, Kola Peninsula
Abstract
The study presents preliminary results of the species composition and distribution of diatoms in the core of bottom sediments of the Lake Dedovo located in the Voronya River valley (Kola Peninsula). It was determined that sedimentation occurred in the periglacial basin during Late glacial. After there was a large basin that connected with the sea, but this basin was freshwater due to the large influx of melt water. The level of this basin was at the same elevation for a long time at the beginning of the Holocene. According to preliminary radiocarbon dating, the isolation of the lake depression from a large freshwater basin occurred at the end of the Early–beginning of Middle Holocene. Lake Dedovo develops as an independent basin with a diverse freshwater diatom flora after the isolation.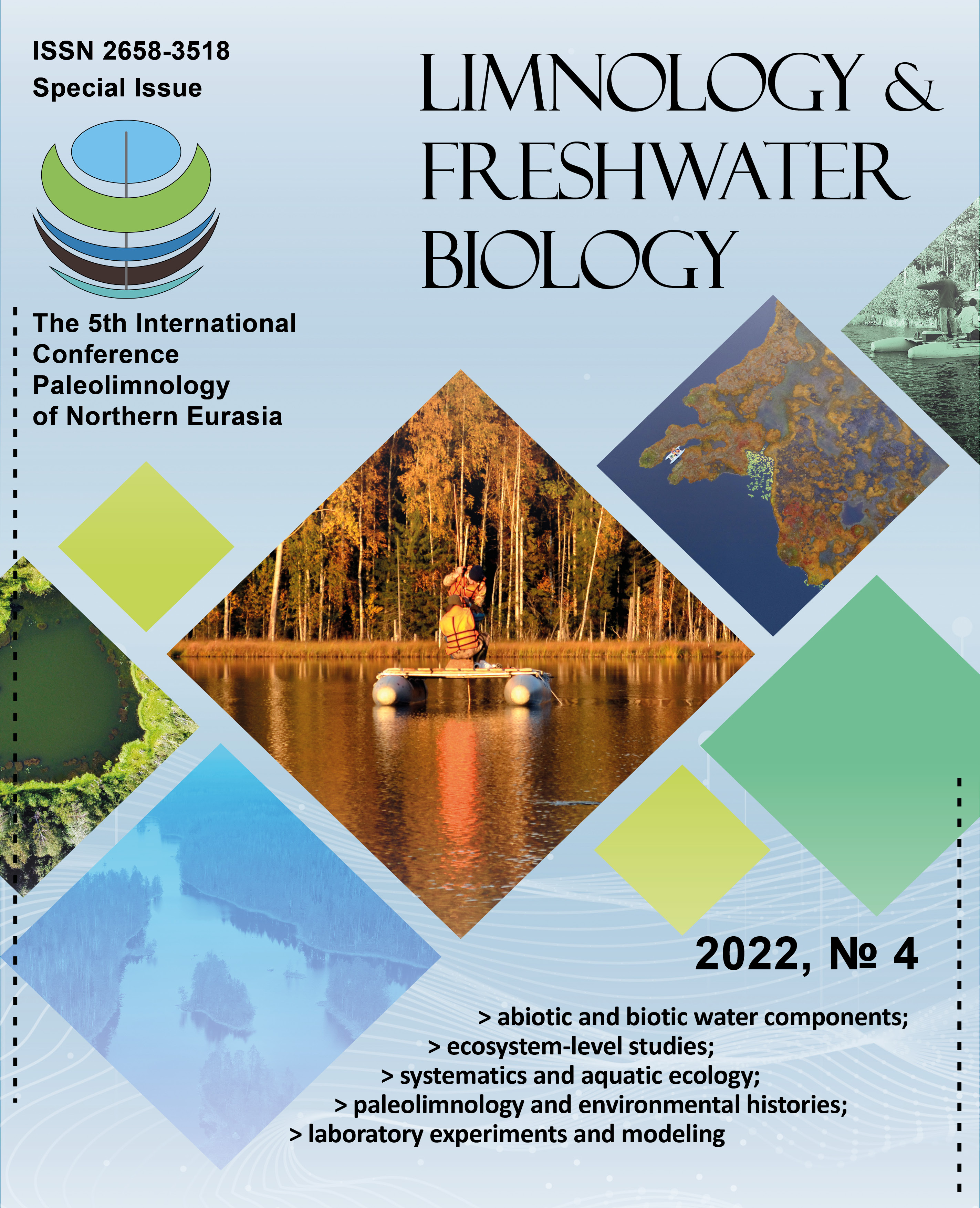 Downloads
License

This work is distributed under the Creative Commons Attribution-NonCommercial 4.0 International License.