A multi-proxy study of Holocene environmental and climate change in the Pechora Delta
Keywords:
subfossil cladoceran community, pollen, spores, diatoms, Pechora River delta, Arctic lake
Abstract
The Arctic and subarctic regions have been the focus of a great deal of research during the recent years. Their high-latitude areas are thought to play a crucial role in climatic forcing and, thus, may be particularly sensitive to climate change. Arctic freshwater ecosystems are especially susceptible to the negative consequences of global environmental change drivers. Paleoclimatic investigations provide a better insight into the climate and environmental situation of certain regions and water objects in the past and help to predict their future changes, as well as to identify the development trends of the Earth's climate as a whole. The multy-proxy study of 96-cm long sediment core obtained in Lake Arcto-Pimberto (68°26.114′ N, 053°32.311′ E, the Pechora River delta, Nenets Autonomous Okrug) reflect regional paleoecological and climate changes in the north of the Eastern European plain over the last 6400 year. Based on the subfossil Cladocera, diatom and palynological analysis of the bottom sediment of the arctic lake Arkto-Pimberto, we received preliminary information on environmental and climatic changes, as well as on changes in vegetation character in the area around the water body.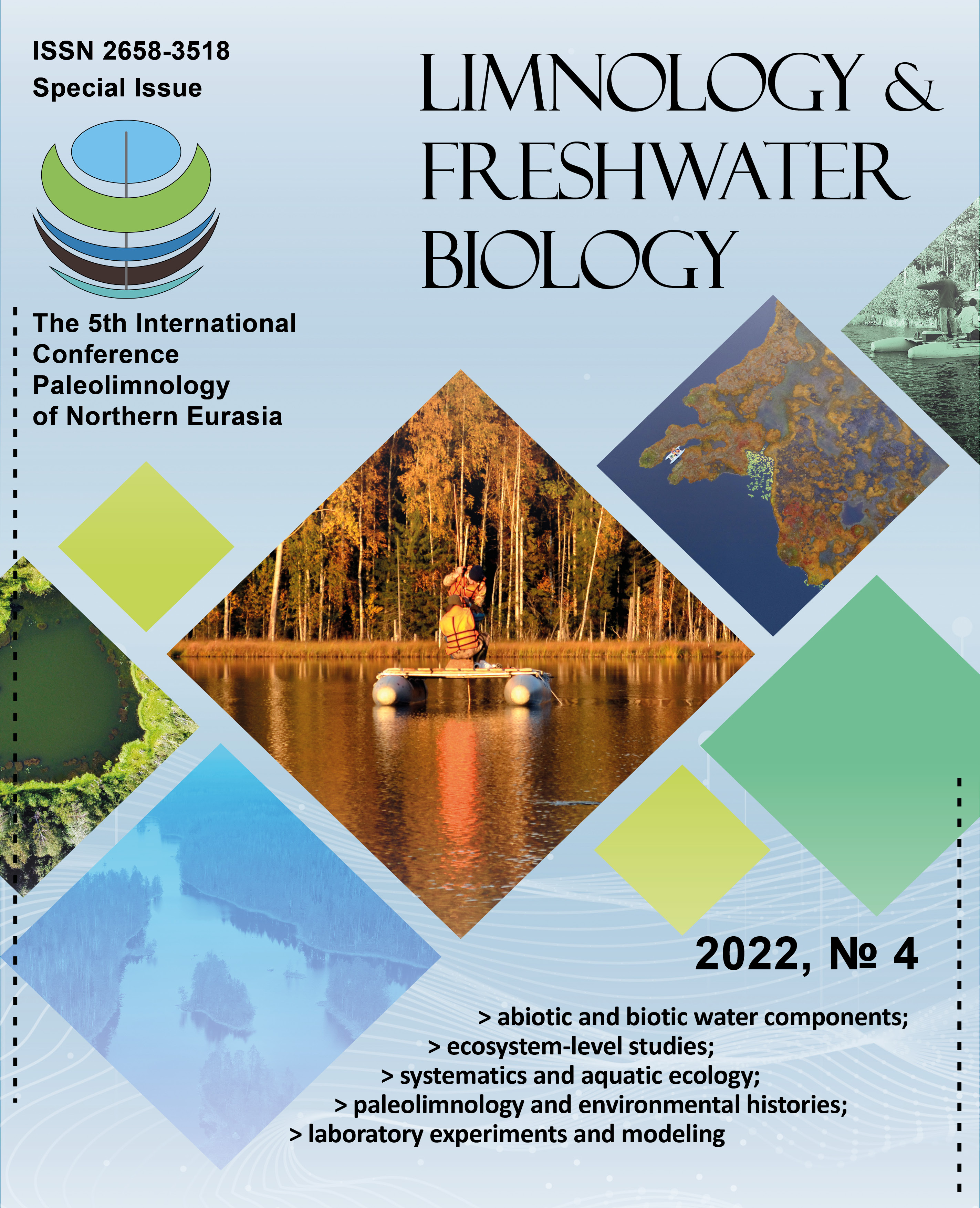 Downloads
License

This work is distributed under the Creative Commons Attribution-NonCommercial 4.0 International License.