Reconstruction of Holocene environmental conditions based on the complex studies of Lake Shnitkino sediments (Tver Region, Russia)
Keywords:
limnology, lithostratigraphy, pollen analysis, bioindicators, Late Glacial/Holocene transition
Abstract
The presented study aims to investigate the paleoenvironmental conditions of Lake Shnitkino in Tver Region (northwestern European Russia). Two sediment cores from the lake bottom were obtained and analyzed using lithological and paleobotanic methods. The Holocene landscape and climatic characteristics of the lake basin are reconstructed. Four stages of lake evolution were inferred: 1) Younger Dryas/Preboreal transition, 2) Boreal, 3) Middle-Late Holocene, and 4) Recent time.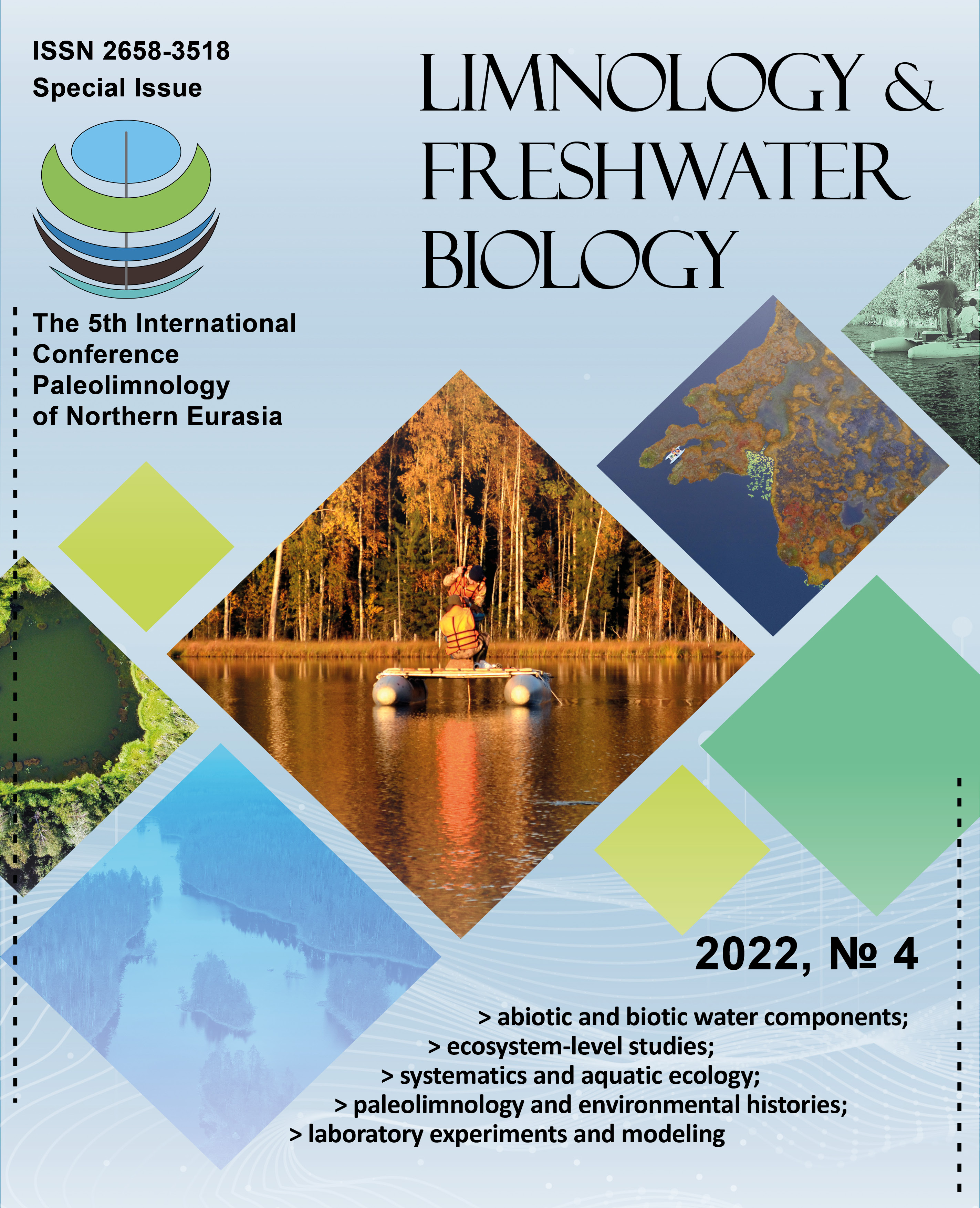 Downloads
License

This work is distributed under the Creative Commons Attribution-NonCommercial 4.0 International License.