Paleoecological reconstruction of ecosystem of Lake Imandra (Russia, Murmansk region) based on diatom analysis of sediments
Keywords:
diatoms, sediments, paleolimnological reconstruction, Arctic, anthropogenic influence
Abstract
This paper provides information about diatom assemblages in sediments of large arctic reservoir (Lake Imandra). The distribution of the taxonomic composition and structure of diatoms for several centuries has been studied. The periods and causes of changes in the state of the lake ecosystem are determined, and a conclusion about future trends is made. The data obtained can be used for monitoring the ecological state of the environment and water bodies.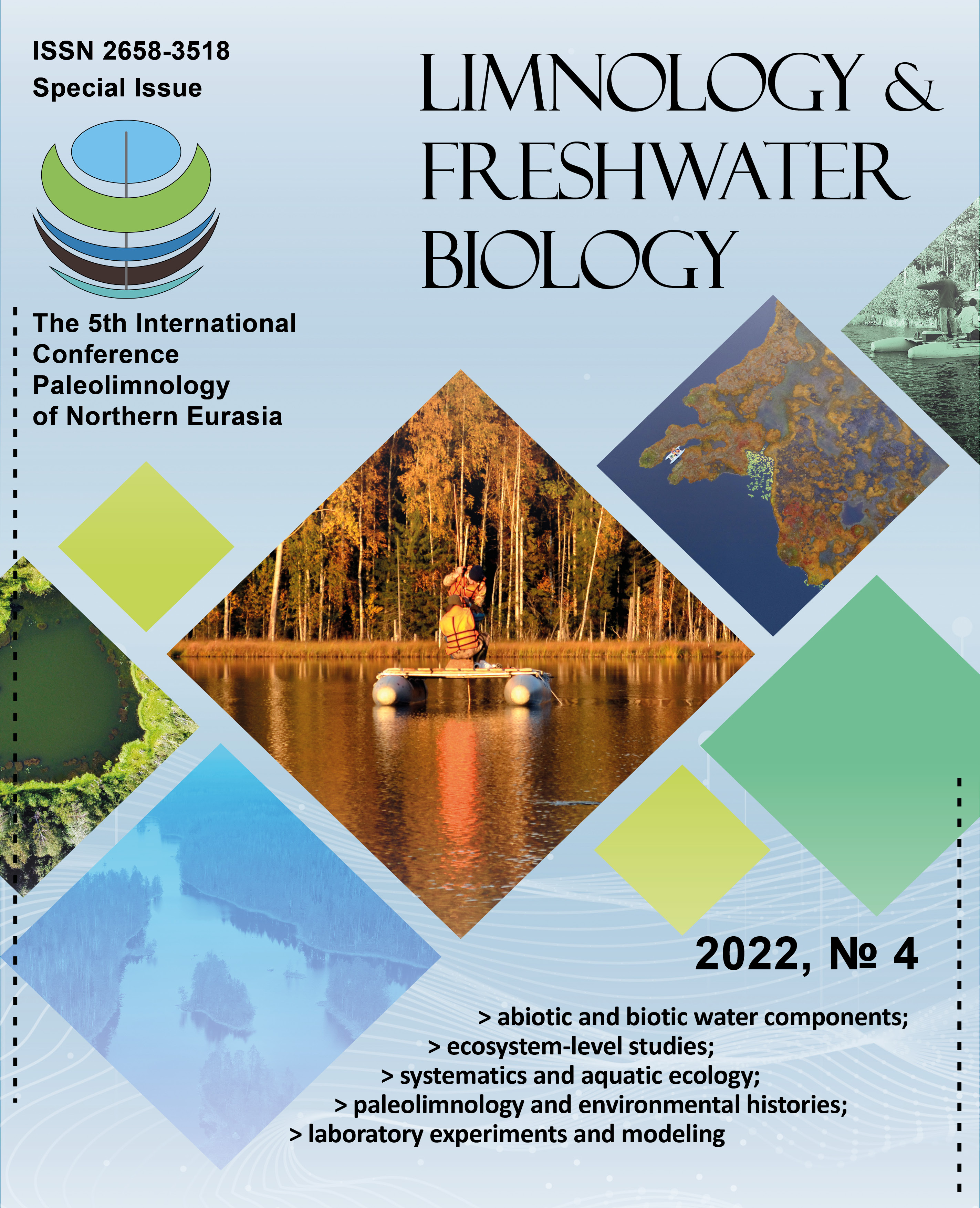 Downloads
License

This work is distributed under the Creative Commons Attribution-NonCommercial 4.0 International License.