Lake Chukhlomskoe in the Late Pleistocene and Holocene (Kostroma region, Russia)
Keywords:
paleolimnology, paleoarchives, relief, lake deposits, Lake Chukhlomskoe
Abstract
The article discusses the first results of geomorphological and paleolimnological study of Lake Chukhlomskoe (Kostroma region). We analyzed the topography of the lake bottom using new bathymetric data from 2021 fieldwork. The structure of the lake basin slopes was studied using hand drilling. Analytical characteristics of the bottom sediments core (grain size distribution, loss on ignition, magnetic susceptibility, AMS-dating and palynological data) are presented. The distribution of organic matter, carbonates and particle size by depth allow us to correlate the bottom sediments of Lake Chukhlomskoe with the sediments of other well-studied large lakes (Belaya Struga,  Galichskoe and Seliger).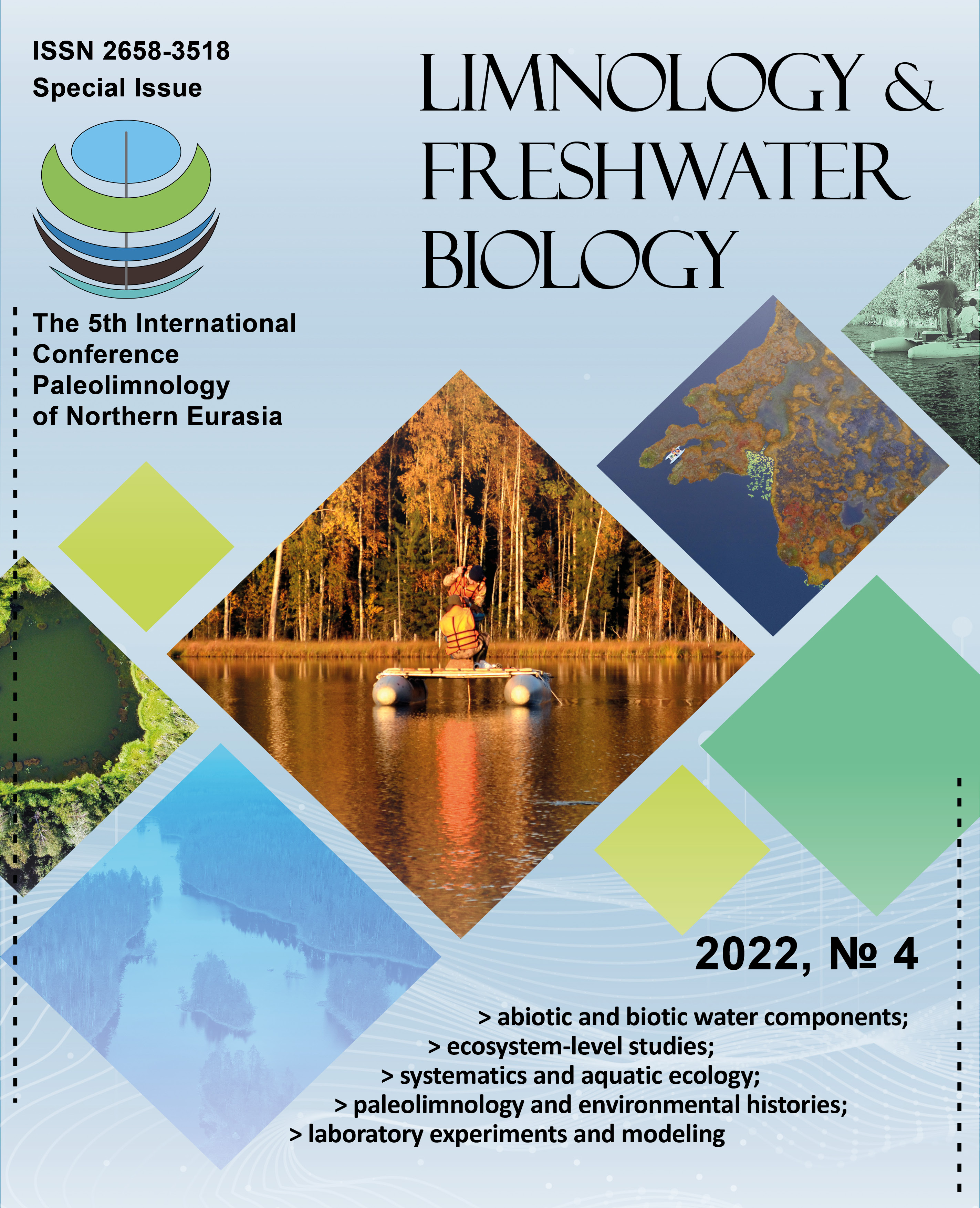 Downloads
License

This work is distributed under the Creative Commons Attribution-NonCommercial 4.0 International License.