Vegetation dynamics in the Rostov lowland (Yaroslavl oblast) during the Late Glacial and Holocene based on a new pollen data
Keywords:
pollen, spores, reconstruction of paleoenvironment, peat bog, Lake Nero
Abstract
Our reconstructions of vegetation changes are based on the results of pollen analysis that was carried out for the sedimentary sequence located on the lacustrine-alluvial terrace west of Lake Nero. To clarify our conclusions, six 14C dates were obtained and an age-depth model based on these dates was constructed. It is established that open spruce-birch forests were widespread during the Allerød and Younger Dryas. Since the Preboreal stage of the Holocene, a peat bog began to form surrounded by pine and birch forests with spruce. The Boreal stage was marked by an increased role of broad-leaved trees in the forests. During the Atlantic period, climatic conditions became warmer and spruce-pine forests with thermophilous deciduous trees started to grow. The vegetation cover of the Late Holocene (SB-SA periods) was dominated by spruce forests with pine and birch.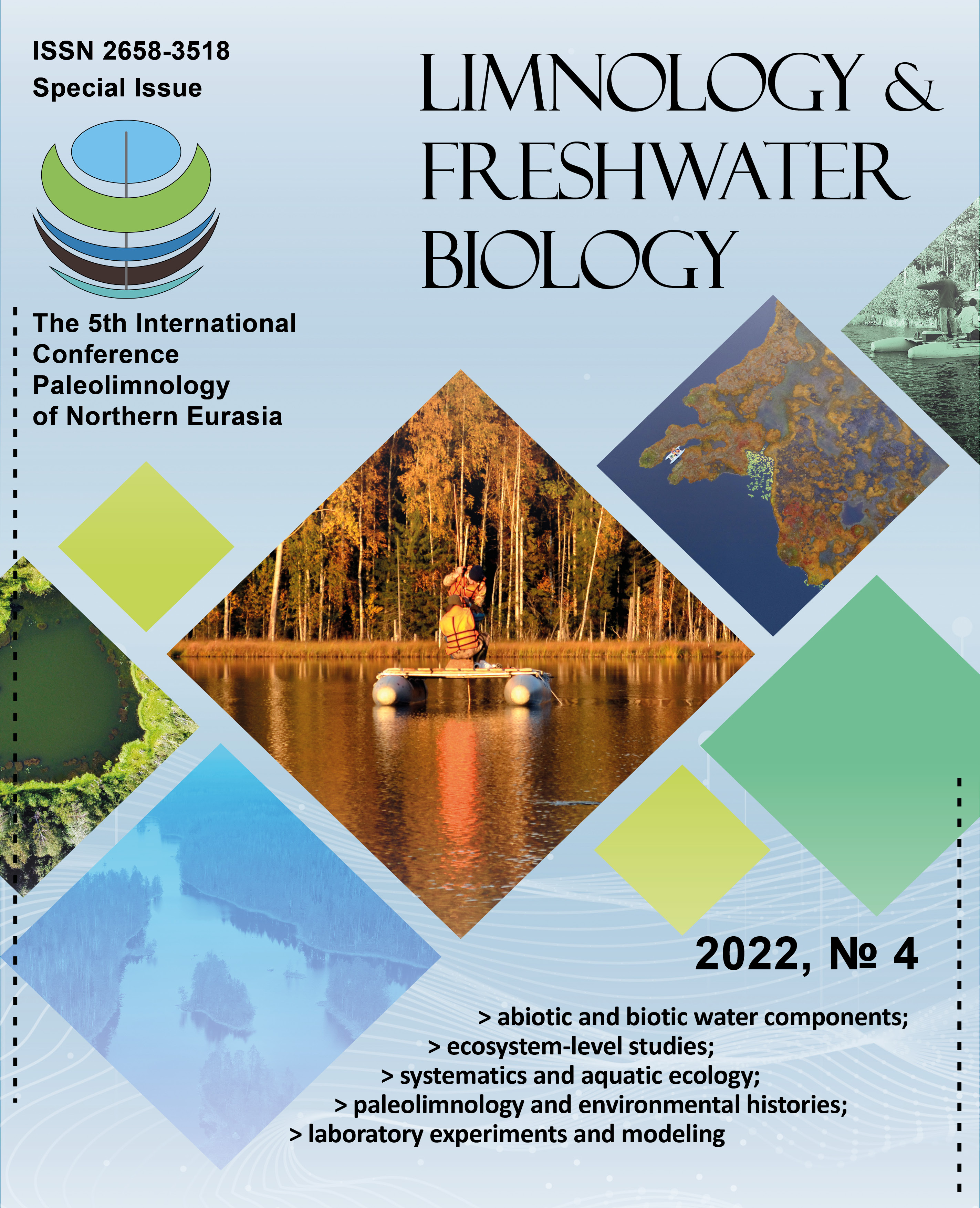 Downloads
License

This work is distributed under the Creative Commons Attribution-NonCommercial 4.0 International License.