The dynamics of vegetation and environmental conditions in the southern Yamal Peninsula during the Holocene inferred from the palynological analysis of lake sediments
Keywords:
pollen, spores, flora, bottom sediments, climate, north of Western Siberia
Abstract
Based on the palynological analysis of the bottom sediment column of the arctic lake with the code name 21-Ya-01A of the Erkuta River basin from the southeastern part of the Yamal Peninsula, we received preliminary information on climatic changes, as well as on changes in vegetation character in the area around the water body. According to the results of the palynological analysis, the area around lake 21-Ya-01A was occupied during the Holocene by tree species (dwarf birch, spruce, larch) and characterized by a much warmer climate than today. It has been determined that the lower part of the column from 122 cm to 95 cm formed when dwarf vegetation and light birch-spruce forests covered the territory at that time. The middle part of the column from 95 cm to 15 cm laid under more favorable conditions - the climate was warmer and wetter than in the previous phase. It can be assumed from the spectra from 15 cm to 0 cm of the column that the climate was characterized by even colder temperatures and that the territory turned into a dwarf shrub–yernik tundra.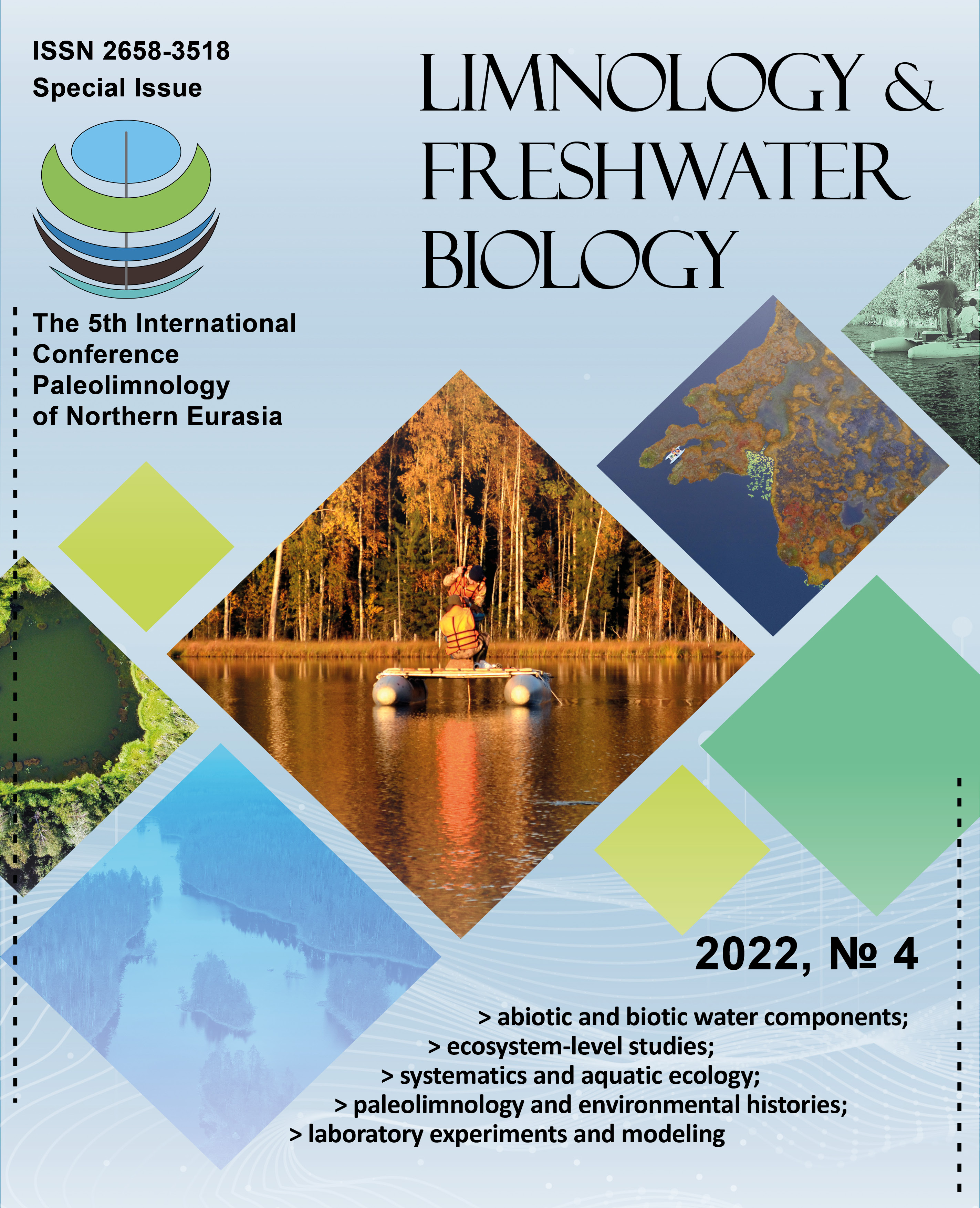 Downloads
License

This work is distributed under the Creative Commons Attribution-NonCommercial 4.0 International License.