Results of long-term measurements of particulate matter in Lake Baikal
Keywords:
Lake Baikal, sediment traps, particulate matter, average total fluxes of particles, diatoms, climate warming, terrigenous material
Abstract
For the first time, data on average annual particle fluxes in Lake Baikal from the past 22
years are presented. Sampling was carried out using sediment traps, which were installed at a mooring in the deep part of the Southern Basin of the lake (depth 1366 m) from March 1999 to March 2021. The total annual fluxes of sedimentary material during this period varied from 11.5 g m-2 y-1 to 208 g m-2 y-1. The peaks of fluxes correspond to the years of massive blooms of diatoms. Average total annual fluxes generally increase in the second half of the study period (since 2010), simultaneously with a change of the dominant diatom genera. We assume that the recent climate warming is responsible for
these developments.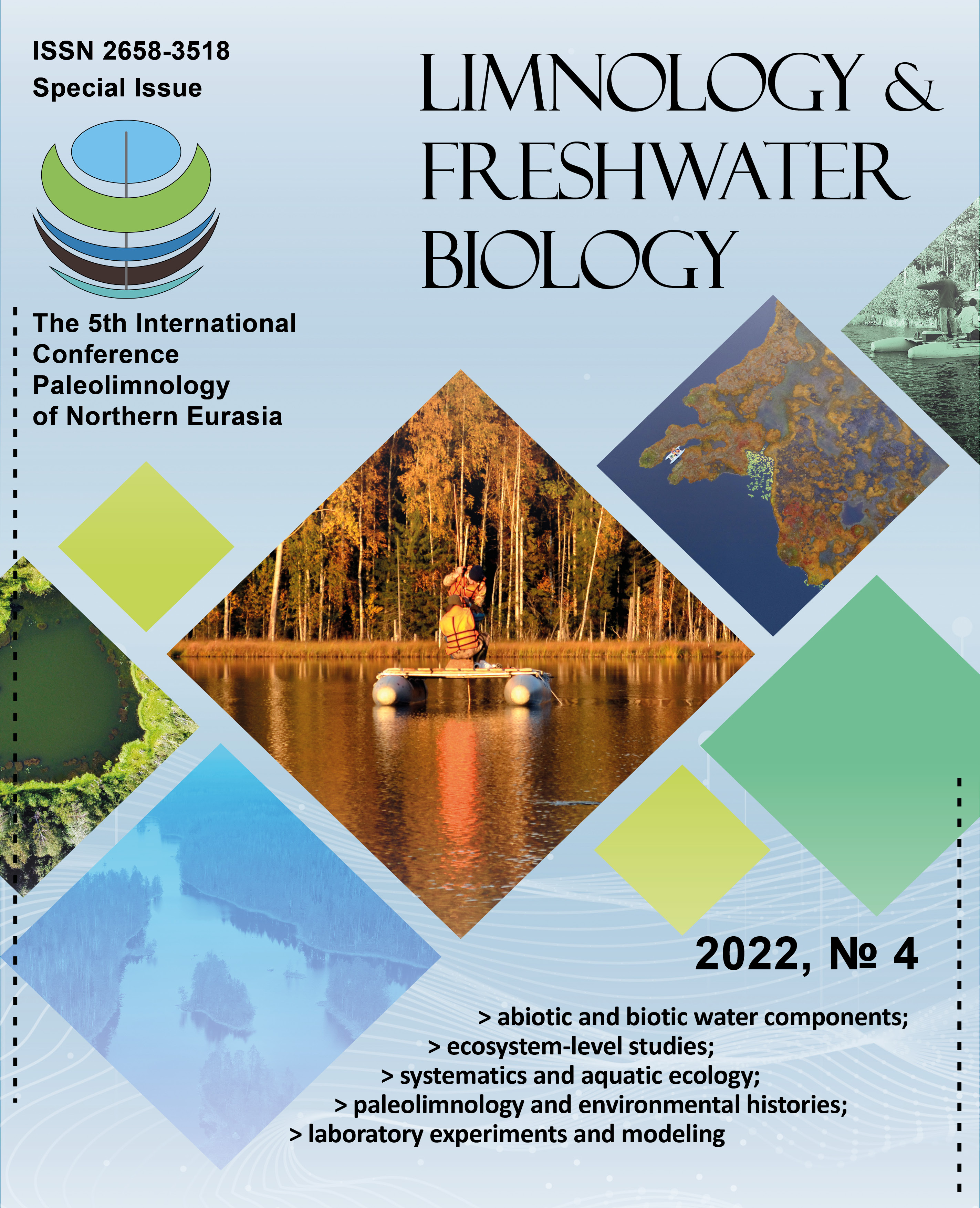 Downloads
License

This work is distributed under the Creative Commons Attribution-NonCommercial 4.0 International License.