Paleolimnological study of Lake Uchum (South Siberia, Russia)
Keywords:
HPLC, Paleolimnology, paleoproxies, pigment analysis, diatom analysis, alkenones
Abstract
In the course of this work, the bottom sediments of Lake Uchum located in the Minusinsk depression, in the south part of the Krasnoyarsky kray were studied. The subjects of the investigation were the photosynthetic pigments, alkenones, and valves of diatoms extracted from the core of bottom sediments. We discovered the presence of characteristic photopigments of green algae, and, in addition to them, the okenon of a carotenoid specific to purple sulfur bacteria, as indicator of meromixia. The presence of okenon in the bottom sediments of the lake is irregular, which likely indicates the instability of the lake hydrological regime in the past. Alkenones in the lake bottom sediments demonstrate a dependence on the physicochemical conditions of the lake water. The found diatom frustules were often strongly decayed and belong to the same species along the core. However, inclusions of well-preserved frustules were also found, which were most likely reworked.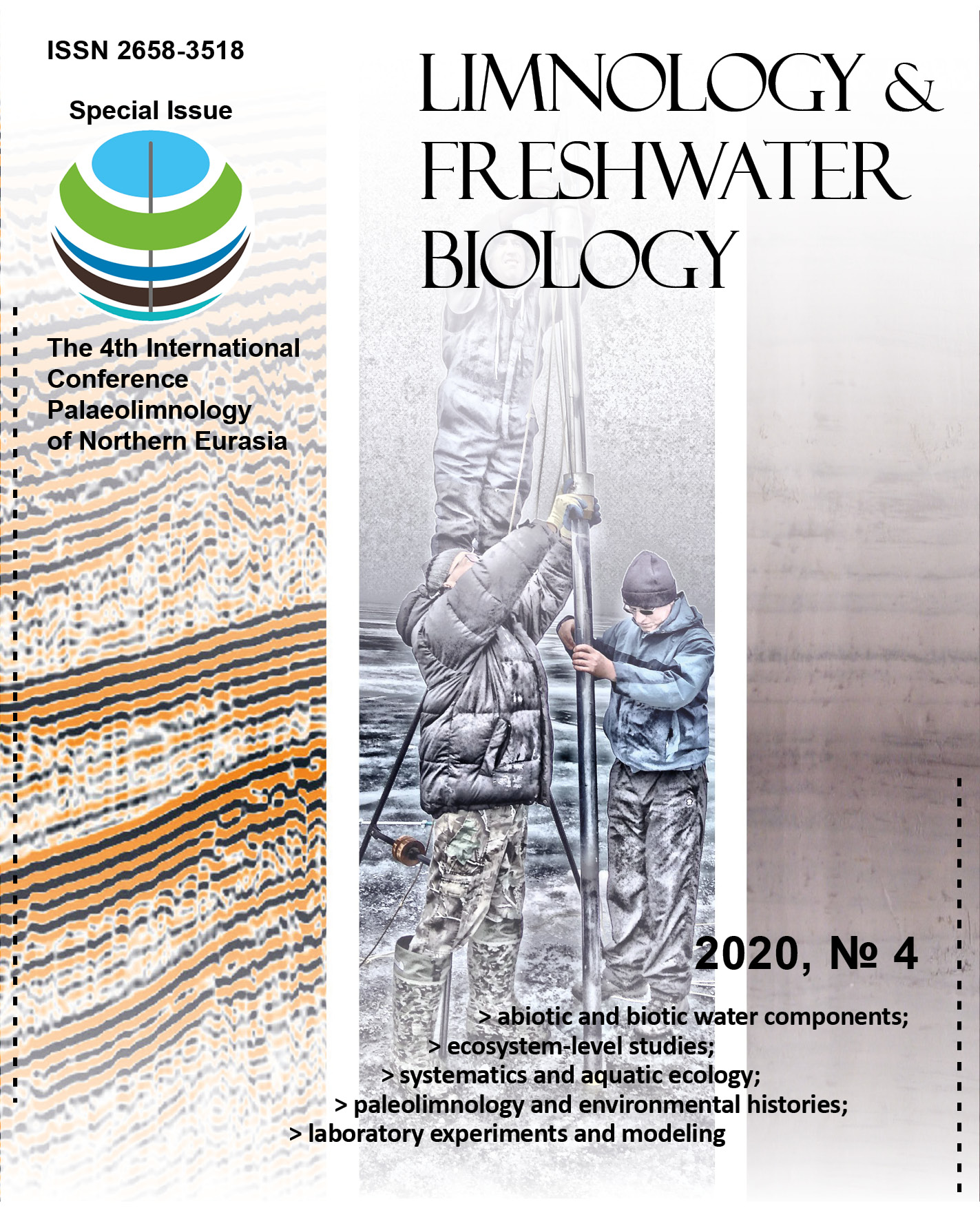 Downloads
License

This work is distributed under the Creative Commons Attribution-NonCommercial 4.0 International License.