Late Holocene sediments in the profound abyss of Southern Lake Baikal
Keywords:
Lake Baikal, sedimentation, pelagic mud, turbidites, magnetic susceptibility, diatoms.
Abstract
Here we present new data of bottom sediments, which were collected in March 2018 in the deep water of Southern Baikal. The deposits consist of pelagic mud, intercalated by three turbidites. The uppermost 2 cm of the core are formed by the light layer of a diatomite, consisting mainly of valves of Synedra acus (up to 219 million cells / g). We attribute the increased content of this diatom species in the upper part of the core to warmer climatic conditions.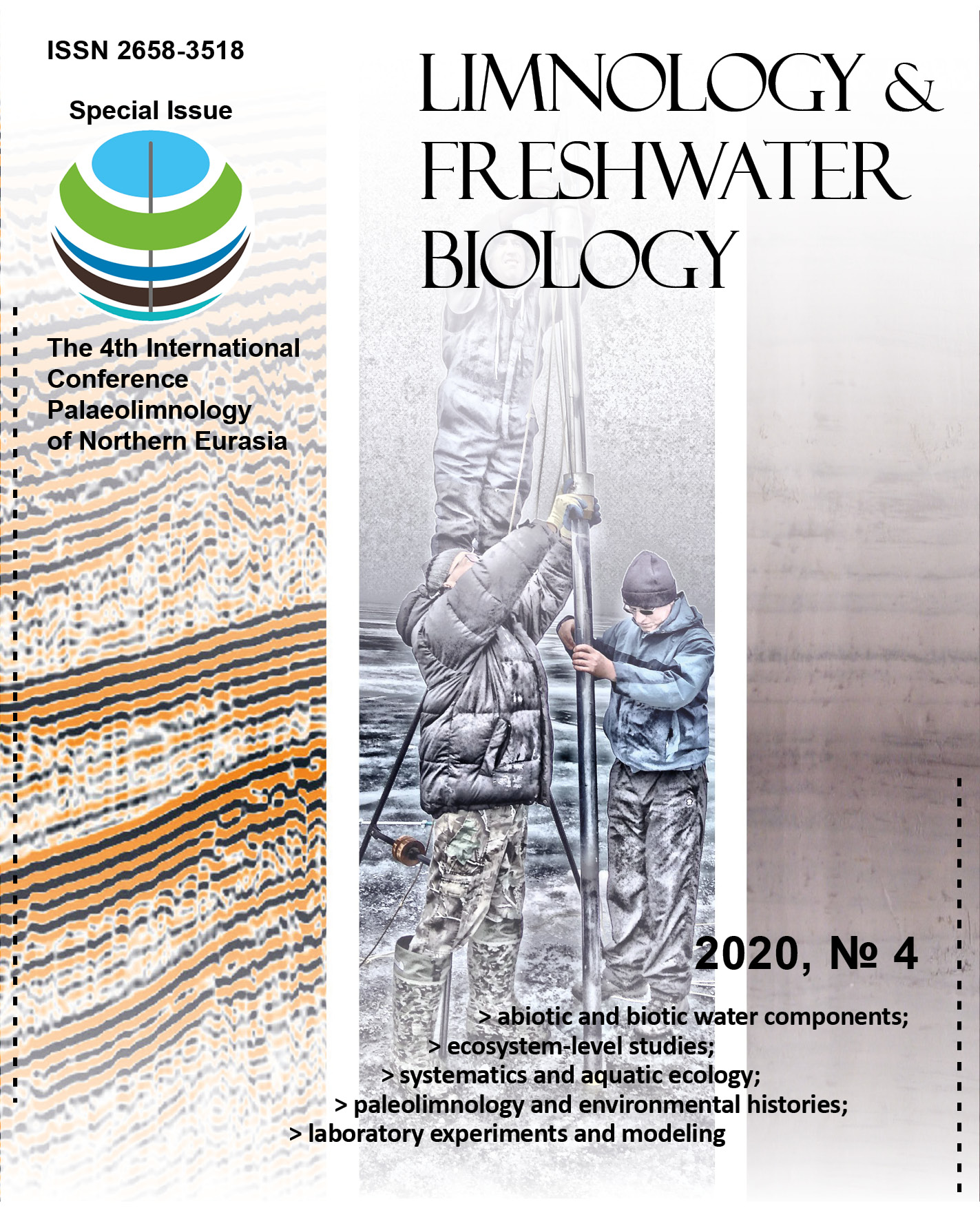 Downloads
License

This work is distributed under the Creative Commons Attribution-NonCommercial 4.0 International License.