A new approach to paleoreconstruction of Gusinoe Lake sediments: lipid biomarker analysis
Keywords:
Lake Gusinoe, bottom sediments, lipid biomarkers, fatty acids, paleoreconstruction
Abstract
Lakes are important paleoenvironmental archives retaining abundant information due to their typical high sedimentation rates and susceptibility to environmental changes. Here, we present first results from lipid biomarker investigations of Gusinoe Lake sediments using gas chromatography (GC) and GC-mass-spectrometry. In total, 91 components were identified in the lipid fraction, including saturated, unsaturated, branched and hydroxy fatty acids, fatty alcohols, dicarboxylic acids, aldehydes, sterols and alicyclic compounds. The main lipid biomarkers and their ratios showed the contribution of bacteria, plankton and terrestrial higher plants to the organic matter of bottom sediments of Lake Gusinoe. The distribution of the carbon preference index (CPI) in the core of bottom sediments of Lake Gusinoe testifies to the transition from cold and dry (lower core layers) to warm and humid climatic conditions. This study illustrates potential of lipid biomarkers as paleoclimate and paleoenvironment proxies.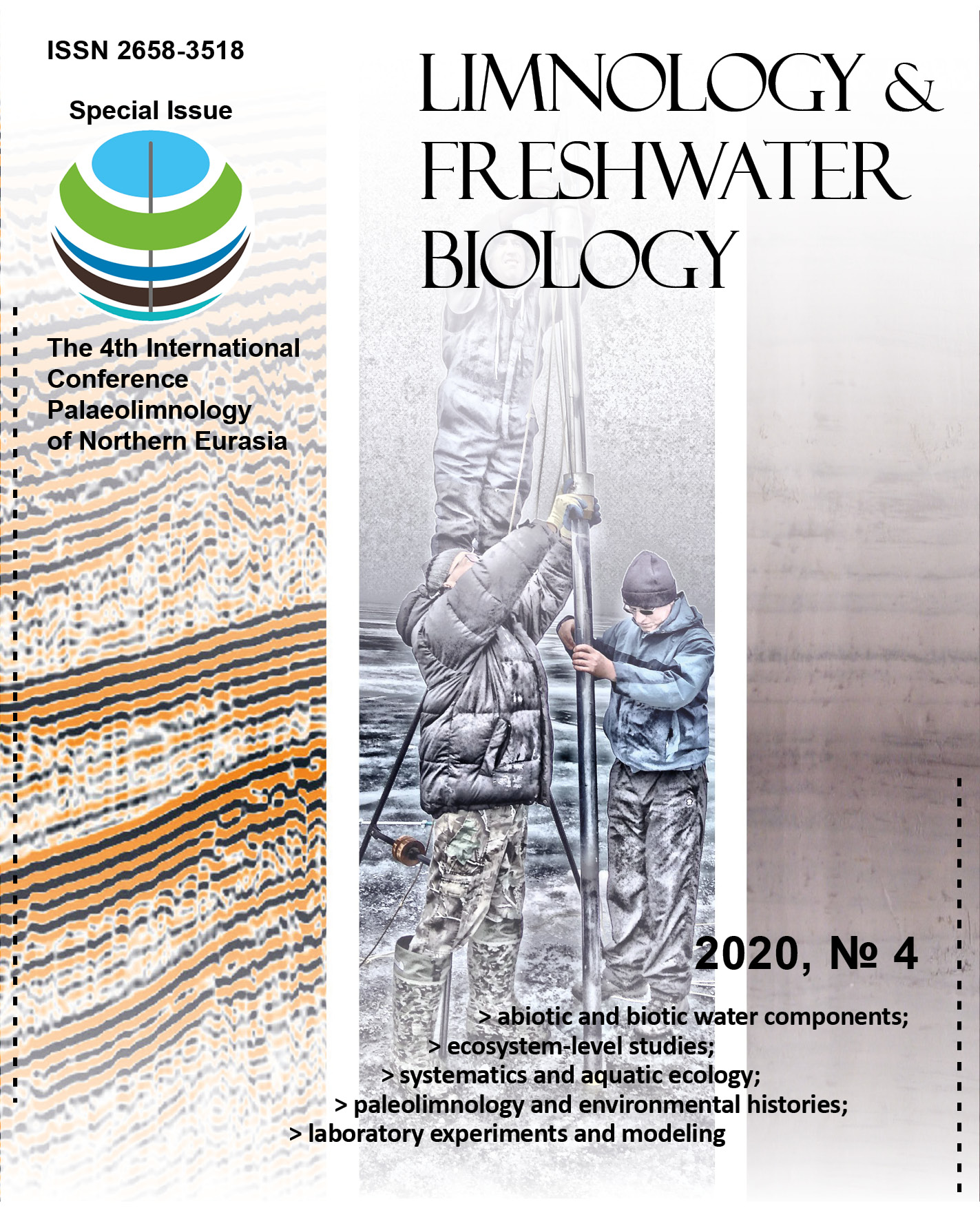 Downloads
License

This work is distributed under the Creative Commons Attribution-NonCommercial 4.0 International License.