Lithoseismostratigraphy and features of the paleogeographic development of Lake Onega and the White Sea in the Late Pleistocene and Holocene
Keywords:
Lake Ladoga, Lake Onega, bottom sediments, seismoacoustic profiling, seismostratigraphy, lithostratigraphy, tomography of sediments, Late Pleistocene, Holocene, till, fluvioglacial deposits
Abstract
Analysis of the latest seismic acoustic data, geological work at the key Polygon Petrozvodsk Bay in Lake Onega and analysis of literature data, including the results of our own recent work at Lake Ladoga, are given in our article. Seismostratigraphic and lithostratigraphic characteristics of Quaternary deposits at the key Polygon are given. Drilling from the ice in the Petrozavodsk Bay carried out in March 2019 made it possible to characterize the entire Quaternary sediment sequence. The performed tomographic studies of the selected sediment corers made it possible to more fully characterize the sedimentation conditions in Lake Onega in the post-glacial time. The presence of glacial deposits has been proven in the lowermost part of the recovered Quaternary section. For the first time, the lithological characteristics of fluvioglacial deposits are given. Palynological studies made it possible to show that, despite the similarity of lithofacies and their interlayering in the section, the time of the retreating of last glaciers from Lake Ladoga and Lake Onega depressions was different.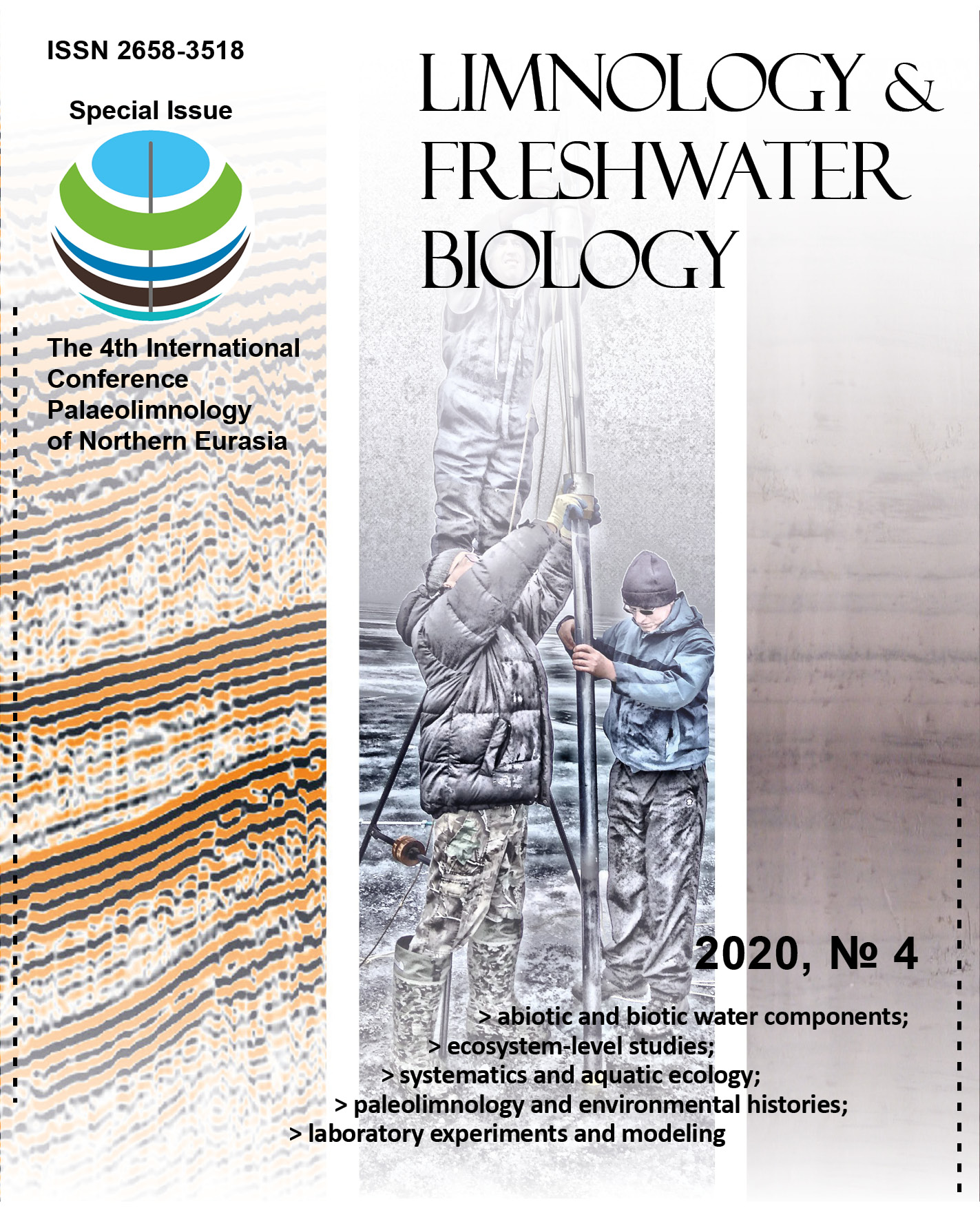 Downloads
License

This work is distributed under the Creative Commons Attribution-NonCommercial 4.0 International License.