Diatom analysis of the Euro-Arctic urban lakes sediments
Keywords:
diatoms, urban lakes, Arctic, paleolimnological reconstruction
Abstract
Diatom records from Euro-Arctic urban lakes sediments have been carried out. It was reconstructed significant changes in the diatom taxa composition as a response on anthropogenic pollution and transformation of catchments area. Diatom assemblages from diverse urban aquatic ecosystems reflect the current Arctic climate warming, industrial pollution and eutrophication. Diatom records from surface sediment (0 1 cm) can be as an integral environmental assessment for the urban lakes ecosystems and water quality tool. Historical anthropogenic mineralization and alkalization of Lake Semenovskoe (Murmansk, Russia) have been reconstructed.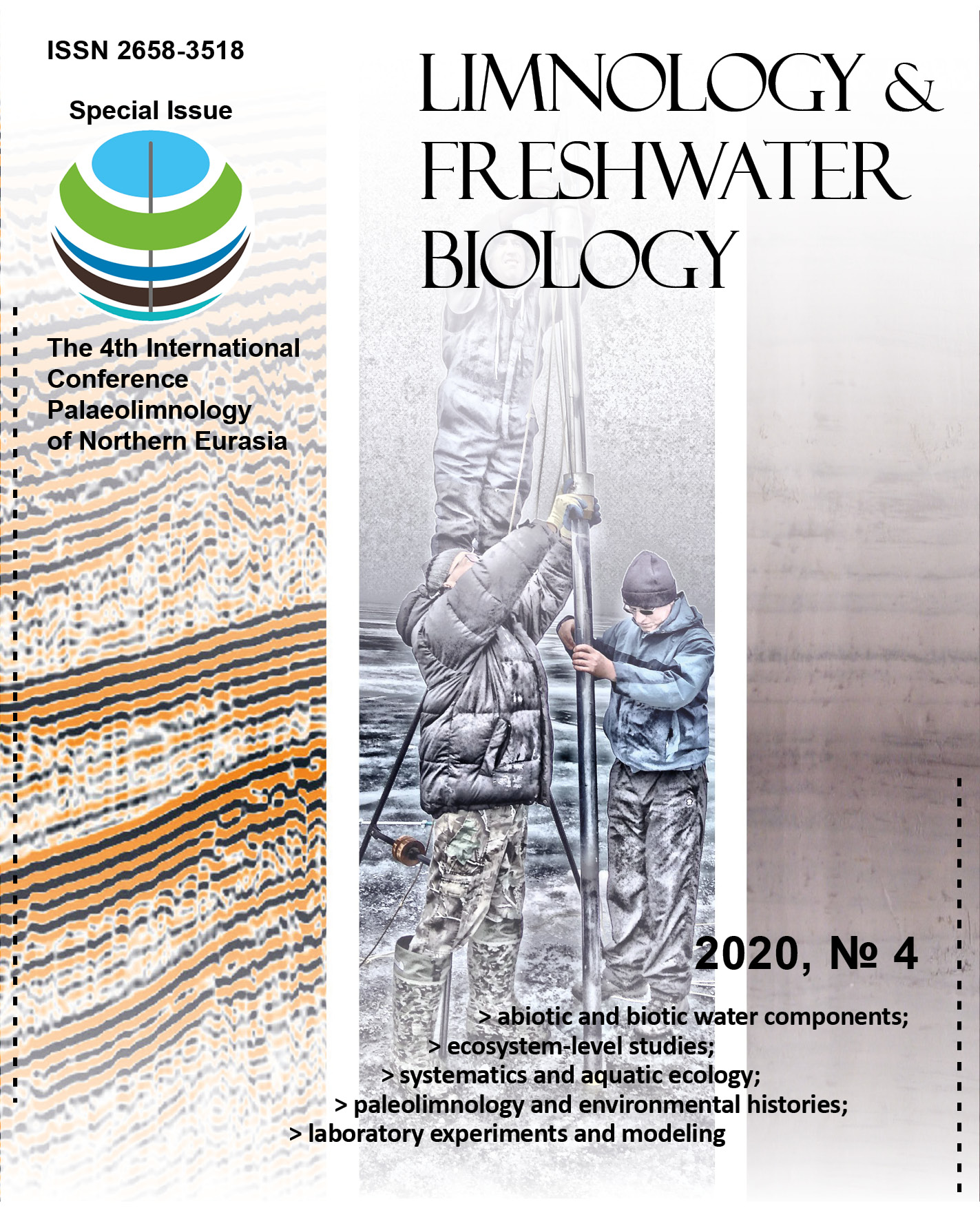 Downloads
License

This work is distributed under the Creative Commons Attribution-NonCommercial 4.0 International License.