Subfossil cladoceran assemblages in the sediment core from the Arctic Lake Arkto-Pimberto of the Pechora Delta (Nenets Autonomous Okrug, Russia)
Keywords:
paleoecology, Arctic Lake, Pechora River delta, cladoceran communities
Abstract
This paleoecological investigation is based on the analysis of bottom sediment columns sampled during a summer research expedition in 2018 from the Arctic Lake Arkto-Pimberto, which is located within the Pechora River delta in the Nenets State Nature Reserve. Lake Arkto-Pimberto is of great interest for research due to several reasons: it is round in shape and small in diameter; its depth is less than 2 m (9 m); the lake has not been subjected to any anthropogenic influence. Our investigation shows that the cladoceran communities of the studied lake are diverse and abundant. In total, 16 Cladocera taxa were found in the samples. Most of the identified taxa belong to the Chydoridae family. The Bosminidae family includes only two species. Bosmina longispina was the absolute dominant among the subfossil remains of Cladocera. The subdominants were represented by Chydorus cf. sphaericus, Alona affinis, and Rhynchotalona falcata. The Shannon diversity index varied from 0.86 to 1.85. According to the PantleBuck saprobity index modied by Sladecek, the lake is mesosaprobic.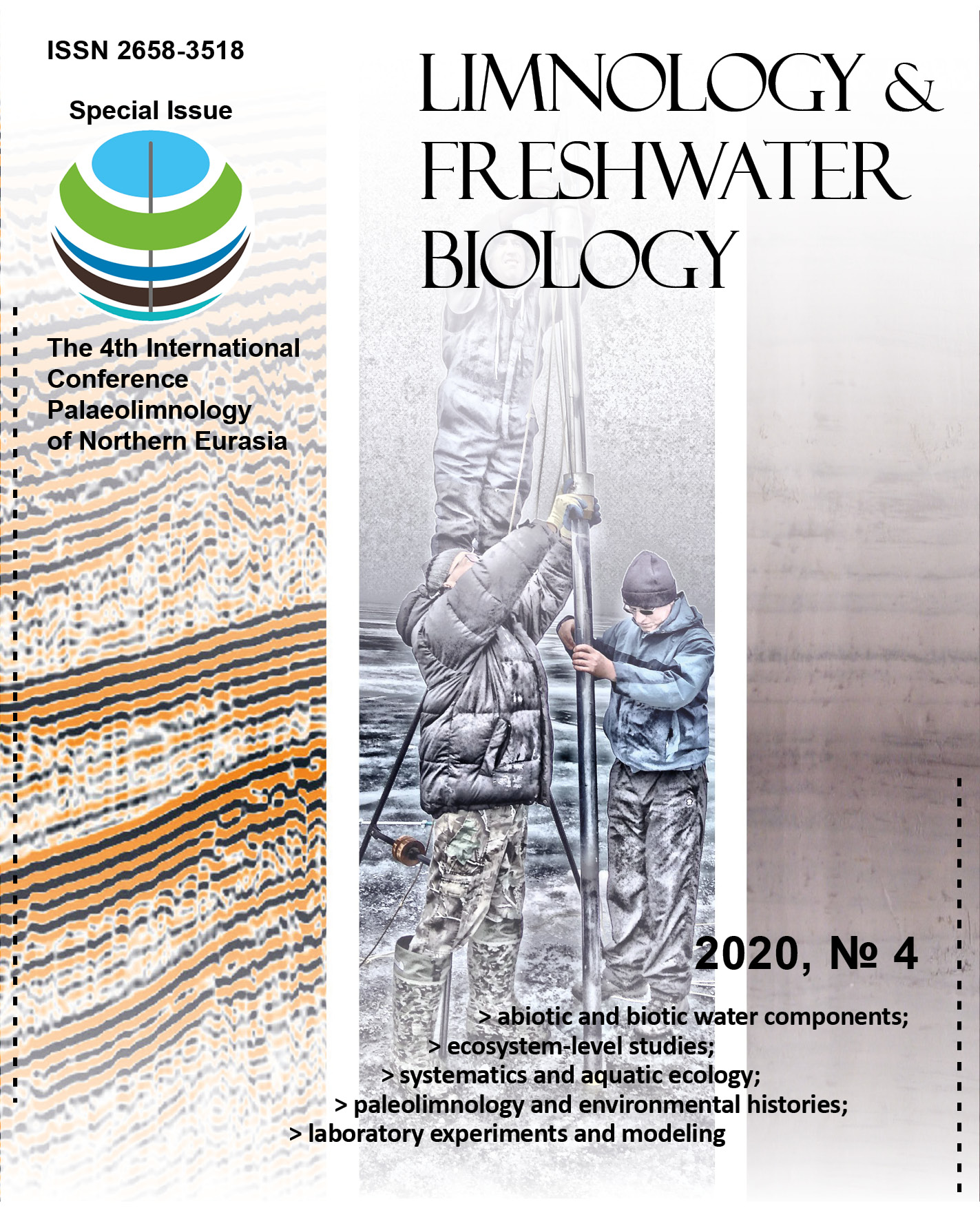 Downloads
License

This work is distributed under the Creative Commons Attribution-NonCommercial 4.0 International License.