From the lagoon to the meromictic lake: a case study of lake-bottom sediments of Lake Kislo-Sladkoe (the Karelian Coast of White Sea, Russia)
Keywords:
diatoms, grain-size, geochemistry, radioisotope dating (210Pb), meromictic lakes, lake-bottom sediments, White Sea
Abstract
The distribution of diatoms in the core of bottom sediments of the small meromictic Lake Kislo-Sladkoe on the Karelian Coast of White Sea was studied. The changes in diatom associations in the column show the isolation of the lagoon from the sea and its transformation into a meromictic lake. First alteration of dominant species marks the decrease of hydrodynamic activity as a result of the formation of spit and transformation of the lagoon into semi-closed bay. Second shift in species composition reflects the onset of the strong stratification and occurrence of a bottom anoxic layer.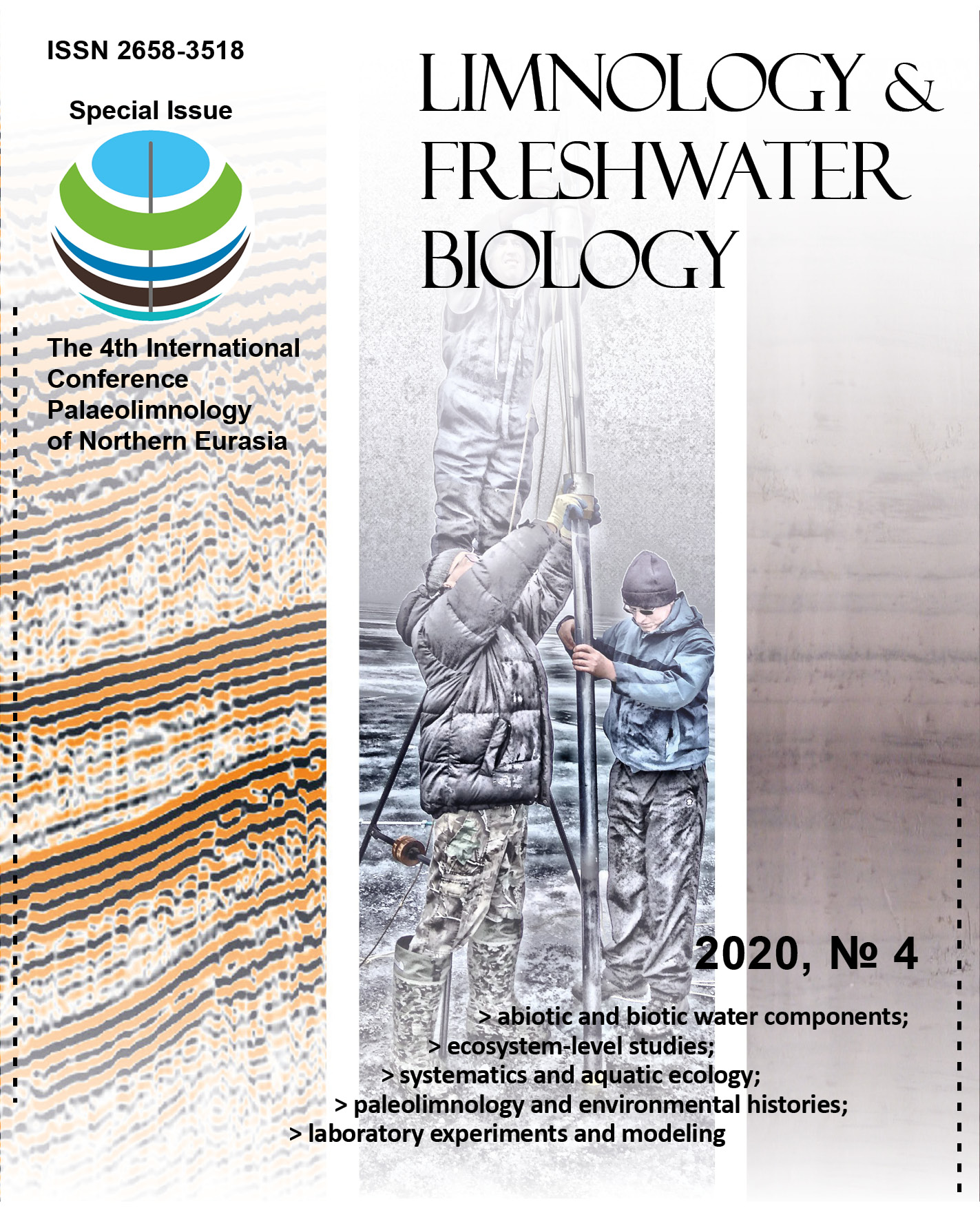 Downloads
License

This work is distributed under the Creative Commons Attribution-NonCommercial 4.0 International License.