Siliceous microfossils stratigraphy of the isolation basins at Big Solovetskiy Island (the White Sea, NW Russia) and its implication for paleoreconstructions
Keywords:
isolation basins, Solovki Archipelago, White Sea, sedimentary records, diatoms, chrysophyte cysts, sponge spicules
Abstract
The paper discusses the results of siliceous microfossils studies performed in a staircase of four lakes (isolation basins) at Big Solovetskiy Island (Solovki Archipelago). In all the study lakes the siliceous microfossils stratigraphy revealed three main stages of their evolution. The earlier stage, corresponding to being a part of a large basin, is followed by the transitional stage, while the subsequent stage corresponds to a small isolated lake. We argue that besides the traditionally used diatom data, changes in diatom concentrations, floristic diversity, and proportions of chrysophyte cysts and sponge spicules also possess high indicative value, and can be used in paleoenvironmental studies of isolation basins.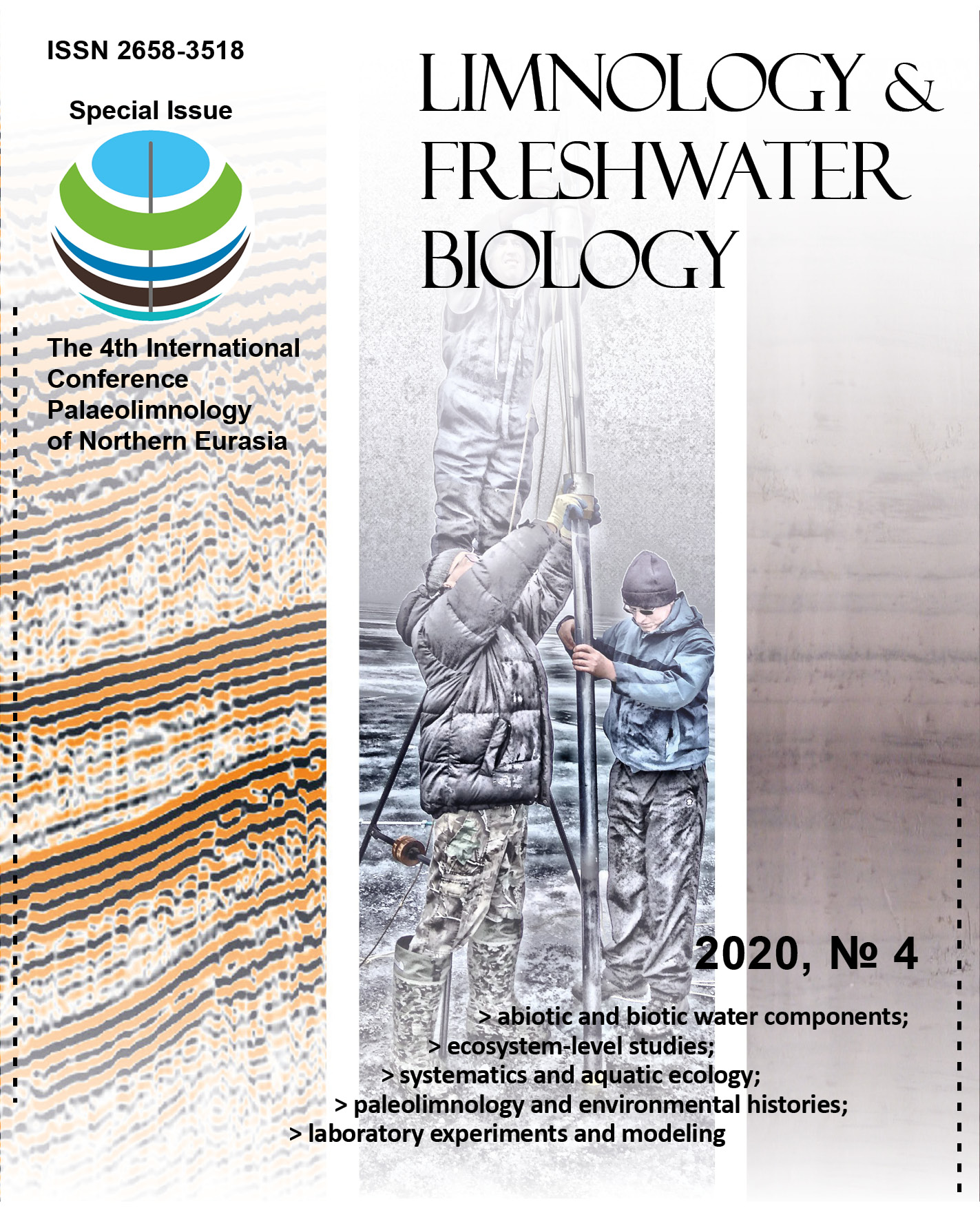 Downloads
License

This work is distributed under the Creative Commons Attribution-NonCommercial 4.0 International License.