A new data about the bottom sediments structure of Lake Plescheevo (Yaroslavl region, Russia)
Keywords:
Lake Plescheevo, sediment archives, Holocene, paleoinvironment
Abstract
A complex of field, laboratory and analytical and cameral works was carried out to reconstruct the Holocene history of Lake Plescheevo. We drilled the bottom sediments and got six cores from the different parts of the lake. The grain size analysis, LOI and magnetic susceptibility measurement, geochemical and diatom analysis were carried out. The structure and composition of sediments are related to the depth of the lake. At depths up to 15-18 m deposits are represented by the layered sandy-loamy sediments, practically devoid of organic components, at depths greater than 18 m there are organic mineral silt. Geochemical composition shows strong changes for deposits from the depth 60-0 cm. The diatom analysis shows small decrease in level while maintaining deep water conditions.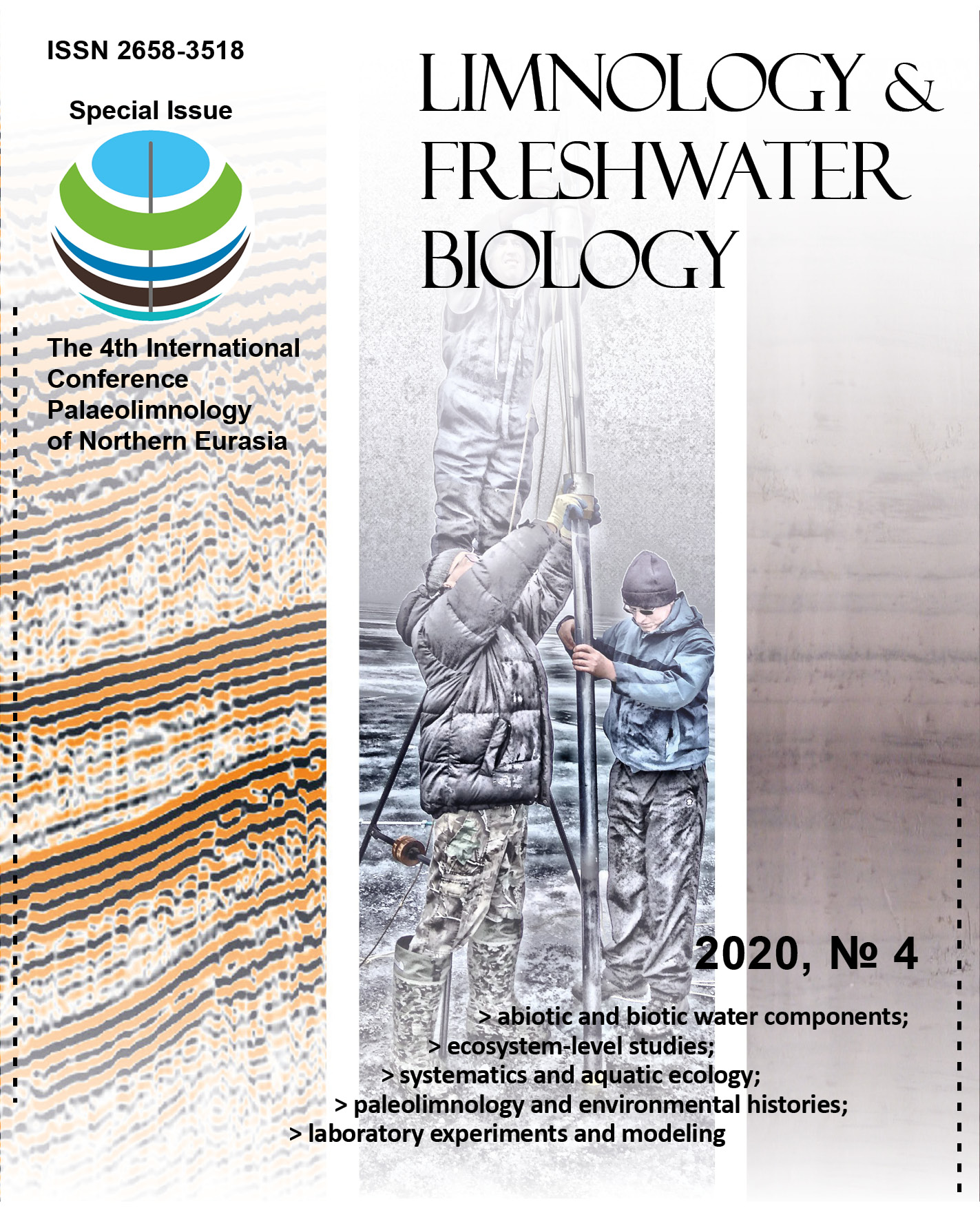 Downloads
License

This work is distributed under the Creative Commons Attribution-NonCommercial 4.0 International License.