The role of macrophytes in the study of north-eastern Ladoga small island lakes evolution during the Holocene
Keywords:
Lake Ladoga, Holocene, lake sediments, macrophytes, pollen, macrofossil
Abstract
The study of small lakes isolation process from a larger lake, Lake Ladoga, is both for studying the evolution of these lakes and changes of the Ladoga level in the past. Lake sediments are an excellent archive for the reconstruction of vegetation and climatic conditions of a past time. The sediment sequence from small lakes in the Lunkulansaari Island (NE part of Lake Ladoga) were studied using a pollen and macrofossil analysis. In the analysis, we are especially focused on aquatic plants, because water vegetation is directly related to the reservoirs dynamics. The correlation between the macrophytes dynamics and the reservoirs evolution stages is revealed. We reconstructed isolation small lakes of Lunkulansaari Island from Lake Ladoga using macrophyte analysis.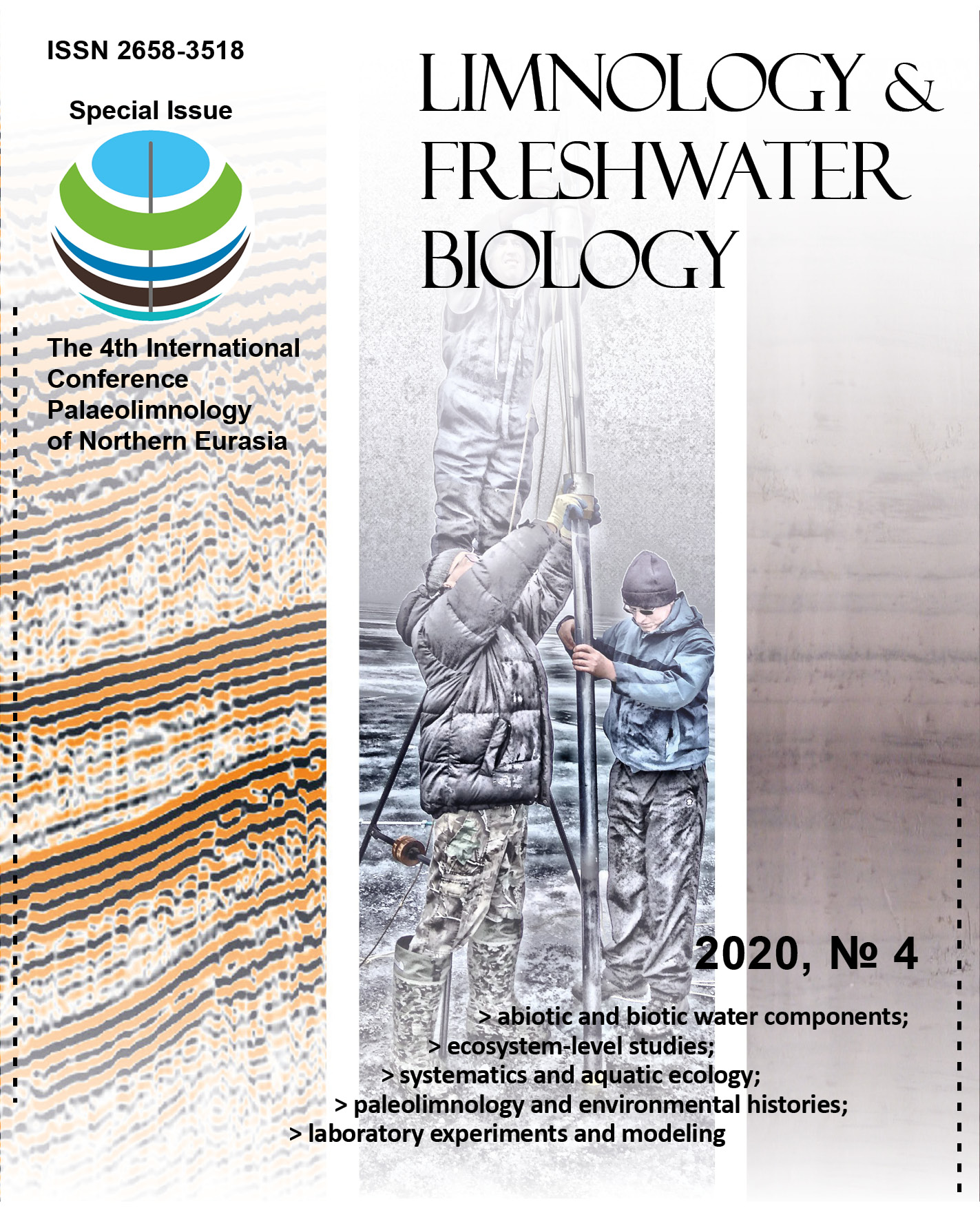 Downloads
License

This work is distributed under the Creative Commons Attribution-NonCommercial 4.0 International License.