Reconstruction of the relative sea-level (RSL) of the Gulf of Dvina (White Sea) based on the study of lake sediments on the Onega Peninsula
Keywords:
lake sediments, Holocene, White Sea, sea-level change, grain-size, geochemistry
Abstract
We present the preliminary results of the granulometric and geochemical analyses of lake-bottom sediments obtained from the Murmanskoe and Maloe Murmanskoe lakes. Based on the collected data, we reconstructed changes of relative sea-level (RSL) in the Gulf of Dvina (White Sea) during the Holocene. The conditions and maximum levels of two transgressions (Late Glacial and Tapes) and one Early Holocene regression were identified.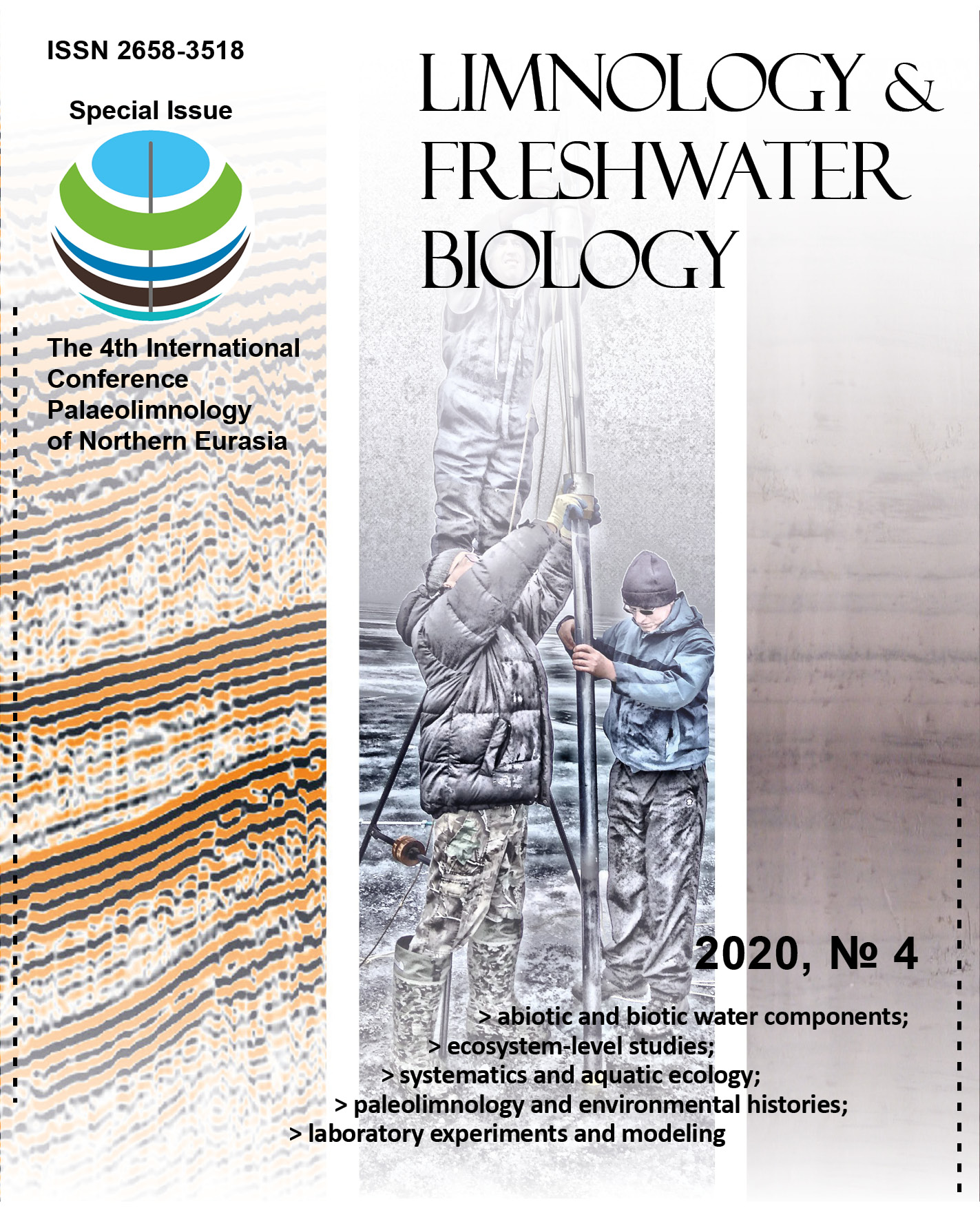 Downloads
License

This work is distributed under the Creative Commons Attribution-NonCommercial 4.0 International License.