Diatom assemblages from the sediment traps in Lake Onega: preliminary results
Keywords:
</em></strong>diatoms, sediment traps, Lake Onega
Abstract
A pioneer study of the sediment-trap diatom assemblages in Lake Onega revealed the similarity of their species composition to the living communities, although the taxa with fragile frustules are underrepresented. We suggest that the diatom assemblages composition also reflects some local specifics of the study site (e.g. the intensity of anthropogenic pressure, vegetation development, bottom topography, etc).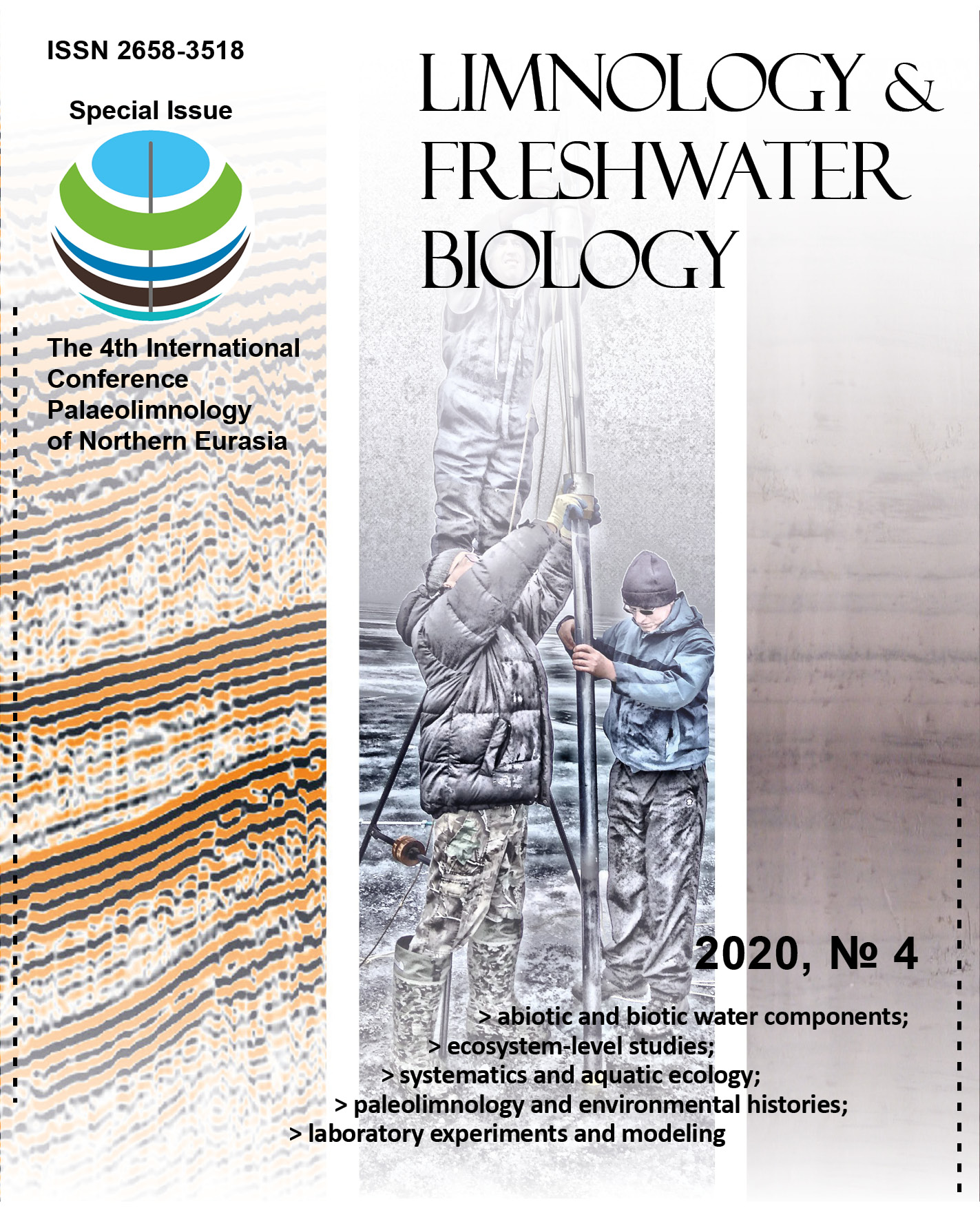 Downloads
License

This work is distributed under the Creative Commons Attribution-NonCommercial 4.0 International License.