A temperature increase during the Holocene Thermal Optimum triggered the development of the Funnel Beaker Culture settlement in Central Poland (Kuyavia Lakeland)
Keywords:
<strong><em>Keywords</em></strong><strong>:</strong> climate reconstruction, multi-proxy study, Mesolithic, Neolithic, peri-Baltic region
Abstract
The Wietrzychowice Cultural Park protects one of the last preserved megalithic barrows of the Funnel Beaker Culture people at the Kuyavia Lakeland (Central Poland). Archaeological excavations of the lake palaeolittoral zone were conducted on the nearby Karania Lake shore. Numerous Mesolithic and Neolithic remains were excavated including: flint artefacts, potsherds, arrowheads, and mammal bones with traces of human processing. The SM9G2 core from the miey site covers gyttias and peats with the Holocene history of Karania Lake. The age-depth model is based on 3 AMS and 3 LSC radiocarbon dates as well as cultural remains. The bottom section of the core (275-190cm b.g.l.) includes the record of the early to mid-Holocene layers that fall on the Mesolithic and Neolithic in the region. The multi-proxy study (geochemistry, plant macrofossils, pollen, Mollusca, Cladocera and Chironomidae analyses) were conducted on the Mesolithic-Neolithic section of the core. Additionally, Chironomidae subfossil analysis was conducted on the SM1 core from another part of the Karania Lake shore zone, documenting the mid-Holocene age of the lake littoral shore development.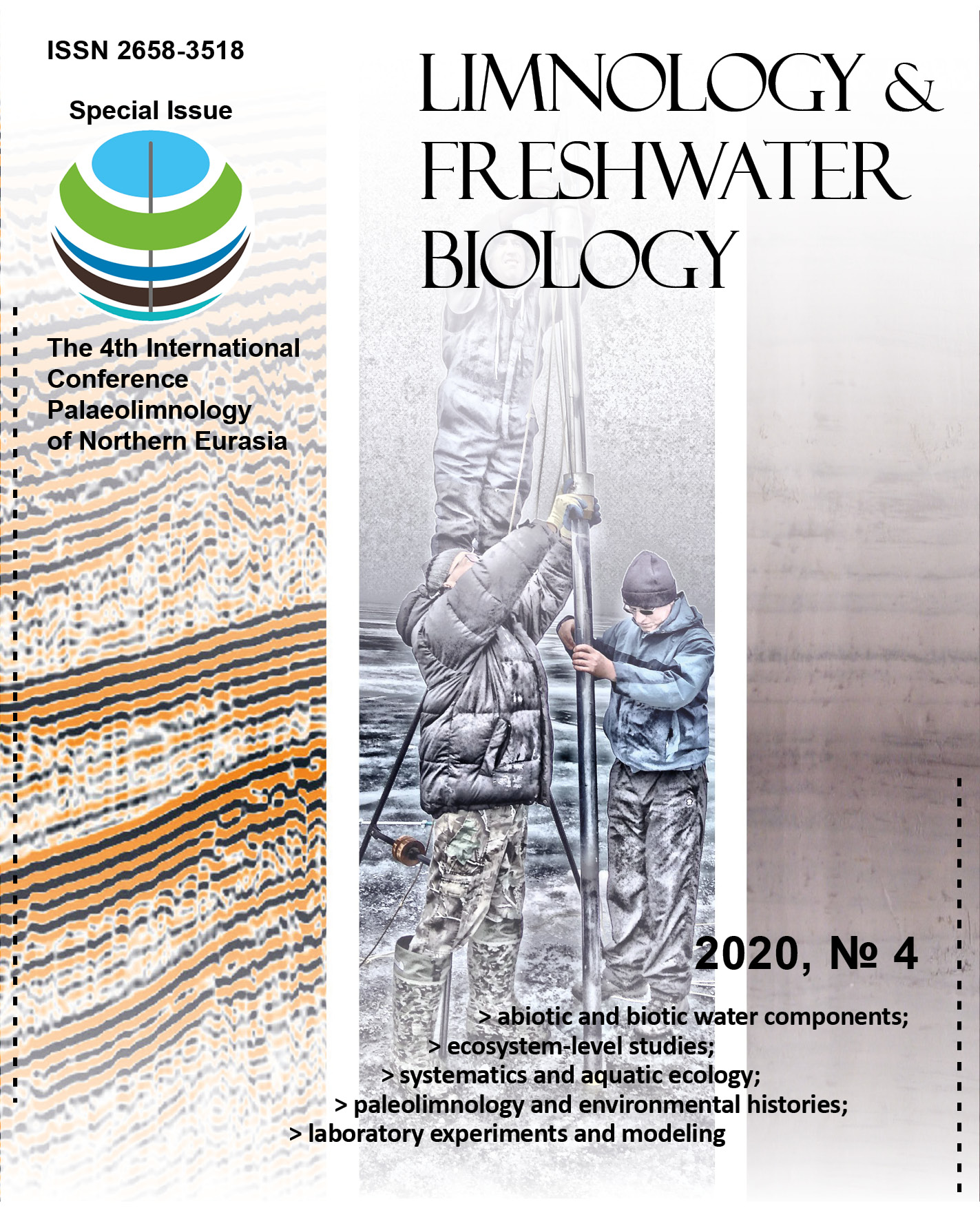 Downloads
License

This work is distributed under the Creative Commons Attribution-NonCommercial 4.0 International License.