Taiga fire on Bolshoy Ushkany Island as a model case of forest soil transformation and potential source of eutrophication in Lake Baikal coastal zone
Keywords:
taiga fires, pyrogenic soils, nutrients, polycyclic aromatic hydrocarbons, retene, Baikal, coastal zone eutrophication
Abstract
The soils of a model site in Severnaya Bay, affected by fire in June 2015, on Bolshoy Ushkany Island (Lake Baikal) were studied. About 70% of the Island taiga burned. The bloom of cyanoprokaryotes in the coastal zone and their massive wash-ups were observed in this bay a year later, in summer 2016. When studying the soils at two points of observation (a high and a low-intensity fire), we focused on geochemically congugated soil profiles. Wildfire strongly affected top soil horizons (4−5 cm), entailing changes in charred roots biomass, soot, charcoal and structural aggregate stability. Migration and accumulation of total organic carbon (30−35 mg/g), N-NH4 (40 mg/kg), phosphates (104 mg/kg) detected at the foot of the slope, were 1.5−3 times higher than the content of these elements in the unburned soil. The slope migration of pyrogenic carbon was traced studying polycyclic aromatic hydrocarbons (PAHs). Retene, a marker of wood combustion, comprised 80-90% of PAHs. In the upper part of the slope, PAH was 270 ng/g, in the transit position − 47 ng/g. In the lower part, due to the accumulation of pyrogenic organic compounds, the content of PAH increased to 100 ng/g. Post-pyrogenic slope erosion was detected a year after the fire in Severnaya Bay. Biogenic migration and accumulation in the beach area (including interstitial water) can have consequences as a potential factor in the eutrophication of Lake Baikal coastal zone.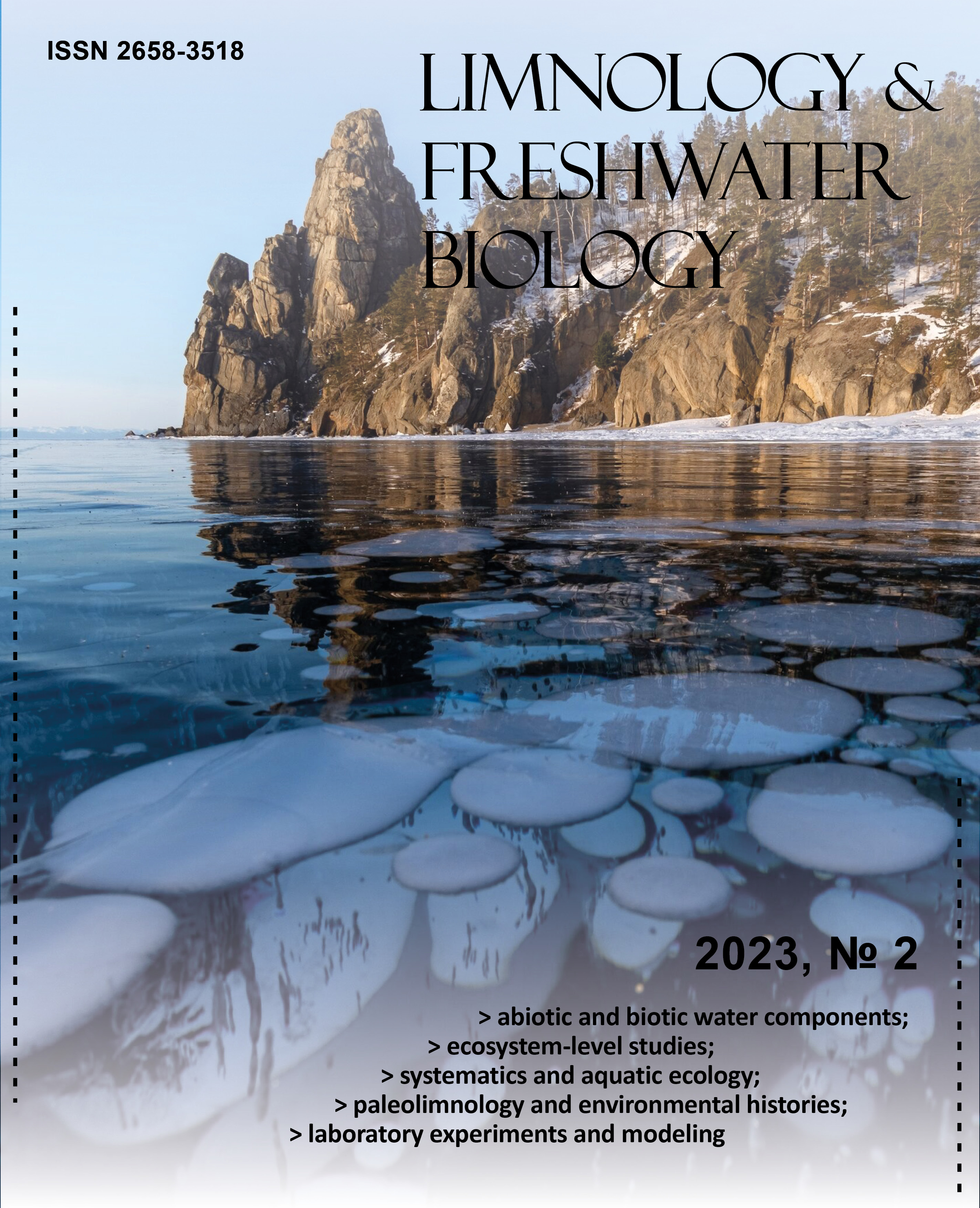 Downloads
Additional Files
License
Copyright (c) 2023 Limnology and Freshwater Biology
This work is licensed under a Creative Commons Attribution-NonCommercial 4.0 International License.

This work is distributed under the Creative Commons Attribution-NonCommercial 4.0 International License.